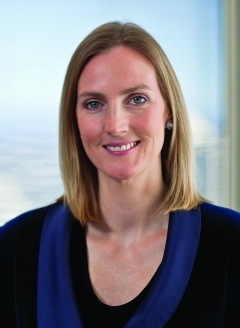 Fresh from speaking at the B20 summit, Pottinger Joint CEO Cassandra Kelly has called for Australia to embrace a D20 conference in order to unlock the full value of diversity.
In a column published this week, Cassandra said that throughout history, diversity had been a powerful hidden driver fuelling economic advances. "Diversity unleashes richly creative problem-solving upon complex social and economic challenges," she said.
"For example, in April 2009, when urgent action was required as the global economy teetered on the brink, G20 leaders responded with an historic $1.1 trillion global stimulus package, a coordinated strategy to save jobs, businesses and economies.
"While debate still rages about what 'enabled' this unprecedented outbreak of collaboration, for me, the answer is simple – diversity fought back against the Great Recession.
"So, as Australia prepares to host this year's G20 Leaders Summit in Brisbane in November – with its recent B20 curtain raiser – the question of how to sustain the post-GFC recovery from the Great Recession will be front of mind.
"As we did in April 2009, we should leverage diversity."
Cassandra Kelly spoke on infrastructure financing at the Sydney B20 summit on July 17, as part of ANZ CEO Mike Smith's Financing Growth Taskforce on how to improve global financial regulation to support economic growth. She also spoke at the ACCI's B20-related event, Women's Empowerment Principles: Equality Means Business on, July 16.
Cassandra said a D20 conference would provide more than a nice rhyme with the G20 and B20 summits. "That's because diversity and inclusion are essential ingredients to create real and sustainable economic prosperity," she said.
"McKinsey estimates that opening up of the US labour market to women in the 1970s grew their economy by an additional one third. In Australia, Goldman Sachs has estimated that lifting workforce participation by women to the same level as men would increase the size of Australia's economy by 13 per cent – adding $195 billion to GDP in real terms!
"Credit Suisse research shows that executive boards containing both men and women have outperformed all-male boards by 26 per cent during the past six years.
"A D20 forum would leverage the existing common fabric of societies and then strengthen it by explicitly embedding and acknowledging difference within it."
To read Cassandra's full column, published on Women's Agenda, visit http://www.womensagenda.com.au/talking-about/opinions/why-we-need-a-d20-conference-discussing-diversity/201407254375#.U9WhoPmSyTO.
For media assistance, call John Harris on 08 8431 4000 or email john@impress.com.au.
About Pottinger www.pottinger.com
Pottinger is a global advisory firm headquartered in Australia and operating globally. We specialise in helping companies and governments to achieve transformational change or growth by combining the best of strategic consulting and investment banking skill sets. We are differentiated by our culture of ethics, long term thinking, and by our pioneering application of leading edge statistical analysis techniques to boardroom decisions. We have built an exceptional track record, cutting through uncertainty to bring insight and clarity to the most critical and complex decisions.
Related News
Memo to Australia, from the World: Change now!

Twenty two of the world's largest and most influential companies have a critical message for Australia: Urgent and focussed action on climate change is an economic and social imper...