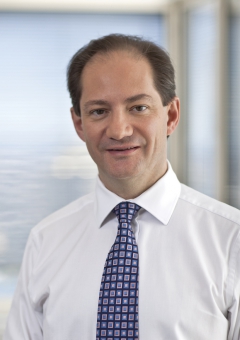 Nigel Lake, Joint CEO of strategic and financial advisory firm Pottinger, warns that conventional business decision-making is stifling innovation and threatening successful businesses with disaster.
Nigel, a regular business commentator on ABC TV and radio, said although applying scientific method and economic theory to business has brought much needed rigour to business decision-making, this had come at a price. "It has also stifled innovation and encouraged tactics so short term that some of the world's largest companies have been destroyed in a matter of months or even weeks," he says.
"Happily, the opposite is also true. The Internet giants of today ignored short term revenues and profits completely and instead created businesses that would be valuable in the future – a long term plan unlocked by the right short term focus."
Nigel sounds his warning, and offers practical solutions, in his book, The Long Term Starts Tomorrow, which he launches this Wednesday at the Art Gallery of NSW. The Hon Mike Baird MP, Treasurer for NSW, has described this book as "compelling reading - a must for any manager, leader or Minister".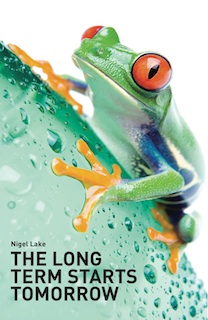 As well as co-founding Pottinger with Cassandra Kelly, Nigel is one of the most experienced bankers in the Asia Pacific region, with more than 25 years' advisory experience. He has advised on leading assignments in most of the world's major economies, including acquisitions, joint ventures, mergers and disposals, hostile bids and defences, MBOs and other leveraged transactions and IPOs.
Nigel said conventional business thinking and decision-making contained fundamental flaws. "The tools we use today have proved remarkably poor at identifying star performers and avoiding corporate disasters over even relatively short time periods," he says.
"For many of the largest, most successful organisations, their most fearsome competitor is internal, embodied in the self-satisfaction and over-confidence that is all too common in long-established market leaders. If it takes hold, this 'supremacy gene' leads to a sickness that is so severe that there may simply be no cure other than corporate death or the electric shock of a takeover.
"Even if the supremacy gene can be bred out, vested interests, industry structures, business cultures, linear thinking and over-regulation inhibit innovation and straightjacket the most successful organisations. Short-termism may be successful in the short term – in industries with high barriers to entry for example. But over time, pretty much every organisation that doesn't evolve will die.
"These challenges are well understood in the academic world, but in day-to-day corporate and government life, they are either ignored or brushed aside as too great a challenge to tackle."
Mr. Lake said the accelerating pace of change made it critical to embrace it. "Animal and human instinct is born out of hundreds of thousands of years of experience that doing things in a proven way is safer than trying something new," he notes.
"Yet in a world where an entire new global industry worth a trillion dollars can emerge in a decade, and take 50 per cent market share from the incumbents of yesterday, instinct and experience may no longer work. This implies that an inflexion point is rapidly approaching, after which doing things differently becomes safer than sticking with what you know. To embrace this requires a truly profound change to the human psyche. Together, we must find new and significantly better ways to tackle the problems of the day
"Without a crisis to drive rapid decisions, humans are all too often very resistant to change. With the pace of invention continuing to accelerate, change must become a more natural part of our lives.
"So don't just dream of a better future – think differently and act to make it happen. Speak respectfully of course, but if your colleagues don't like what you are saying, then you will know that you're working in the wrong place.
"And in every decision you make, remember that the long term starts tomorrow."
For media assistance to arrange an interview with Nigel Lake, call John Harris on 08 8431 4000 or email john@impress.com.au
To request a media review copy of The Long Term Starts Tomorrow, contact Amanda Samson on 02 9225 8023 or email Amanda.Samson@pottinger.com
About Pottinger www.pottinger.com
Pottinger is a multiple award-winning strategic and financial advisory firm. Our people offer a completely different proposition to traditional consulting and investment banking advisors, seamlessly integrating true strategic thinking, commercial insight, financial expertise and execution excellence. As a result, our team can bring exceptional clarity and depth of thinking to complex strategic situations.
Related News
Record Aussie team attends 'Davos for women'

Award-winning Sydney businesswoman Cassandra Kelly this week leads a record delegation of senior Australian executives to attend the Global Summit of Women, running in Paris, Franc...
Australia needs to escape old world legacy

After the B20 summit came to Sydney, Pottinger CEO Nigel Lake asks if big-business thinking can catalyse global growth. Packed first-class lounges and bustling Sydney hotels don't...