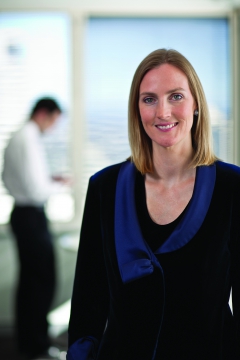 Strategic and financial advisory firm Pottinger has established a Singapore presence in response to strong Asia-Pacific demand for its services, including a notable success with the Chinese Government.
Pottinger, established 10 years ago by Nigel Lake and Cassandra Kelly, will use the Singapore company as a flagship for new international business and to service current clients in China, Japan, the Middle East and the US.
This month, Pottinger scored the distinction of becoming the only Australian company to win inclusion as a recommended advisor in a reference directory for internationally focussed Chinese State-Owned Enterprises, developed by a division of China's Ministry of Commerce (MOFCOM).
Pottinger Joint CEO Cassandra Kelly said the firm's Singapore presence was necessary to cope with international demand for its services. "Singapore is an important hub in Asia," she said.
"We've been getting a lot of international work. Increasingly, Pottinger is recognised by US and Asian companies as a strategic planning partner who can provide discrete expertise."
Pottinger www.pottinger.com, a strategic and financial advisory firm, provides local, regional and global perspectives on strategy, merger & acquisition (M&A) transactions and capital management. The firm has a reputation for delivering relevant, straightforward and practical advice.
Mr. Kelly said Pottinger was recently included in a service reference guide for Chinese State-Owned Enterprises (SOEs), developed within MOFCOM. "This is a significant opportunity for us to gain visibility with Chinese companies that are considering Australian or international expansion," she said.
The service reference guide was developed by the Chinese Academy of International Trade and Economic Cooperation (CAITEC), an applied economic and trade policy research institute under MOFCOM. CAITEC will distribute 100,000 copies of this 400-page guide, which includes Pottinger as the only Australian recommended partner, to Chinese enterprises that want to invest abroad.
Pottinger's strong international performance during the past 12 months - during which Australia was beset with pre-election inertia - has included a number of engagements in the Asian region. In June, Cassandra Kelly addressed the Global Summit of Women in Malaysia and more recently was invited to speak in Japan as a guest of its new Government. In 2014, Nigel Lake has been invited to a major technology and innovation forum in India, alongside global technology leader, Eric Schmidt, Executive Chairman of Google.
For media assistance, call John Harris on 08 8431 4000 or email john@impress.com.au.
About Pottinger www.pottinger.com
Pottinger is a multiple award-winning strategic and financial advisory firm. Our people offer a completely different proposition to traditional consulting and investment banking advisors, seamlessly integrating true strategic thinking, commercial insight, financial expertise and execution excellence. As a result, our team can bring exceptional clarity and depth of thinking to complex strategic situations.
Related News
Pottinger anoints King to senior role

Strategic and financial advisory firm Pottinger has strengthened its senior ranks by appointing Julian King as an executive director. Julian has progressed from analyst to executi...