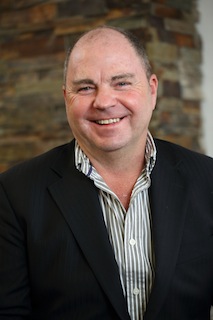 MIMP CEO Allan AitchisonBusinesses in Whyalla and Mount Gambier can now access ultra-fast download speeds at affordable prices from $49.90 per month using the GigCity Internet service, deployed by MIMP connecting solutions.
Launched earlier this month, the first regional deployments of the GigCity network, in Whyalla and Mount Gambier, are great news for businesses in both cities. About 40 businesses already use GigCity for gigabit-speed Internet access across the two regional centres. In metropolitan Adelaide, the GigCity network is now used by more than 500 businesses at 23 South Australian business and innovation precincts.
Funded by the South Australian Government, infrastructure for GigCity network in Whyalla and Mount Gambier was designed and delivered by SA company MIMP connecting solutions. This regional GigCity network is operated by WideNetworks http://widenet.com.au .
MIMP connecting solutions CEO Allan Aitchison said the gigabit-speed regional networks were based on the latest micro-wave technology, with a 10-gigabit wireless ring around each city and fibre-optic links back to Adelaide. "The GigCity networks make Internet access much faster and less expensive for businesses in both Mount Gambier and Whyalla," he said.
"For years, people in these cities have wrestled with slow Internet speeds, so we are offering a much faster service at a lower cost. As we've progressively built the network, we connected 38 customers across both cities to make sure every node worked during its construction. They're all delighted with the speed and affordability of the service."
In Whyalla, CodeMash is a business that develops websites for local businesses and helps them with online marketing, social media, graphic design and photography. Owner Tim Gilbert said the GigCity network is both reliable and fantastically fast. "GigCity is amazing, everything just works," he said.
"We have a lot of our files in the cloud, including large photos. When I click on a link to open a 100-megabyte file stored in the cloud, it is there instantly, with no waiting. This is a game-changer for businesses in Whyalla and, best of all, it is so affordable."
In Mount Gambier, David Pratt, who has owned the Southgate Motel for the past 18 years, described the GigCity wireless network as "exceptional". "Our guests demand excellent Internet access in today's world, so poor Internet will cost you business," he said.
"Since we've had GigCity, the speed is so fast that our guests rave about how good it is. We have 53 rooms and all 53 guests can access the Internet at the same time with no lag. It is an exceptional service."
To learn more about the South Australian Government's GigCity initiative, visit: gigcity.com.au.
To enquire about GigCity connection in Whyalla or Mount Gambier, contact WideNetworks: widenet.com.au.
For media assistance, email John Harris at john@impress.com.au.
About MIMP connecting solutions www.mimp.com
MIMP connecting solutions is an Australian-owned company that supplies, installs and supports high-capacity wide-band communications for the competitive business market. Established in 1985, MIMP has delivered digital transmission systems for customers nationally, in locations from metropolitan areas to the remote outback. MIMP clients include state and local governments, education, health and defence agencies and large corporations.
Related News
MIMP beats NBN to Kangaroo Island broadband

Adelaide-based wireless specialist MIMP Connecting Solutions has beaten the NBN to the punch by delivering high-speed broadband services for SA's Kangaroo Island. Supported by the...
MIMP scores NECA award hat trick

A 480km wireless networking project in Queensland has earned two major communication industry awards for wireless specialist MIMP Connecting Solutions - because it wasn't gro...
MIMP gives Flinders students a $250k Edge

SA-based communications trailblazer MIMP Connecting Solutions is teaming up with Flinders University to provide students with access to cutting edge telecommunications equipment. ...