Details

In CitrusAd

/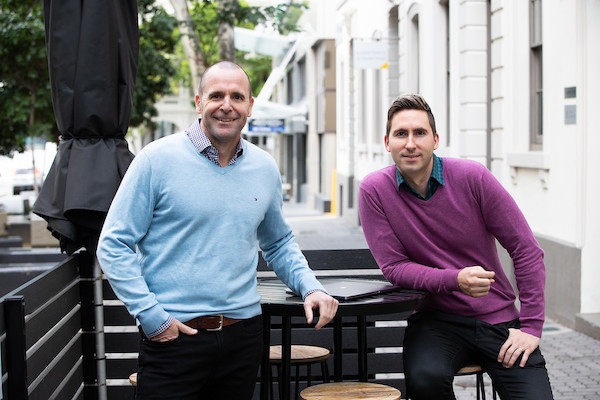 CitrusAd co-founders CMO Nick Paech (left) with CEO Brad MoranAustralian digital ad platform CitrusAd has announced the signing of five major international retail clients, including Groupon in the US and Sainsbury'sbury's in the UK, as revenues more than double to AUD$1 million a month thanks to a COVID-inspired online shopping boom.
Brisbane-based Citrus, which has also opened its third office in the US, currently supports 40 retailers in 22 countries, serving 28 billion ad requests annually. It has achieved 2000 per cent growth compared to this time last year. To this, Citrus will add Sainsbury'sbury's, one of the two largest supermarket chains in the United Kingdom, and Chicago-based Groupon, the American global e-commerce marketplace which connects subscribers with local merchants by offering activities, travel, goods and services in 15 countries.
Following a spate of recent deals, CitrusAd will now also be used globally by Ocado (the world's largest dedicated online grocery supermarket), PC Components (Spain's leading digital e-tailer), UK retailer Argos and leading international technology distributor Tech Data.
In Australia, the CitrusAd digital advertising platform is already used by major retailers including Coles, Woolworths, Officeworks and Dan Murphys. Launched in 2017 by former Adelaide Crows footballer, Brad Moran, CitrusAd is a retail SaaS (Software as a Service) company that turns retailer websites into revenue-generating digital advertising platforms.