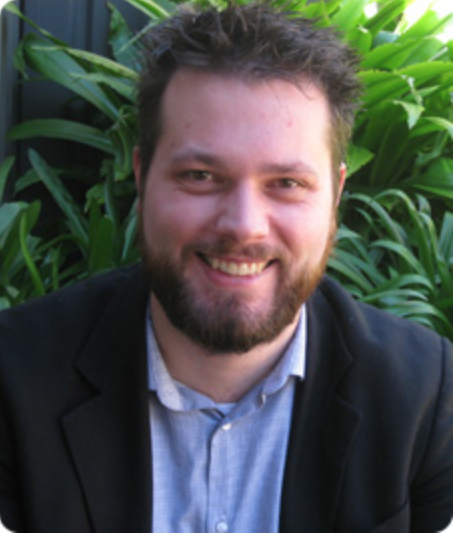 After the summer bushfires, the coronavirus pandemic and associated economic shutdown, "unprecedented" must be a standout favourite for Macquarie Dictionary's Word of the Year for 2020. For the first time in living memory, Australians - with people around the world - face the dual dangers of dire economic uncertainty along with a truly existential threat from COVID-19 contagion.
Governments globally responded with increasingly severe restrictions to prevent spread of the virus, from insisting on "social distancing" in and lockdowns in several states in Australia to a four-week nationwide lockdown in New Zealand. This coronavirus crisis invites more than just the anxiety of worry, nervousness, or unease about an uncertain outcome: It creates the quite legitimate fear of very real potential danger or harm. So, to get through this crisis as individuals, as well as a community, we need to maintain our mental health as well as protecting our physical wellbeing by observing social and health protocols.
The following seven steps are not as a definitive list, but practical guidelines for how you can maintain your mental and emotional wellbeing during a time of unprecedented challenge.
Remain positive by focussing on the things you can do
The COVID-19 virus pandemic is having an enormous physical, social and economic impact on our world, with countries struggling to come to terms with. Against such a challenge, it is easy to despair that nothing you do can make much difference.
However, it is important to keep things in perspective. Globally, governments, corporations and many other institutions are developing strategies for managing the collective societal response to the coronavirus.
Rather than lose heart, focus your intention and actions on the things that you can do: Wash your hands, maintain "social distance", avoid crowds, obey health protocols. While each of these is a small action, it can have a big result if it helps to avoid transmission of the COVID-19.
You will empower yourself by focussing on what you can achieve and recognising that it makes a valuable contribution to the collective fight against this virus.
Maintain a regular routine of healthy eating, exercise and sleeping
The economic shockwaves caused by the pandemic have disrupted national, community and individual routines, such as going to work, having a morning coffee and school dropoffs and pickups
However, it is important to recognise that routine plays an important part in maintaining good mental and emotional health. So, even if your external routine has changed, decide to maintain your internal routine, so that you eat, exercise and sleep regularly and well.
Observing routine in your physical life will help to maintain equilibrium in your emotional life.
Attend to yourself to maintain your emotional wellbeing
During times of crisis, it is easy to become so caught up in the drama of the moment, often attending to the needs of others, so that mental, physical and emotional exhaustion can catch you by surprise.
So it is vital to take some time every now and then to sit down, whether that's as an active meditation process or just having a cup of tea and a quiet think, to take stock of yourself and how you're feeling.
Attend to yourself when you're feeling emotionally strung out, so that you can take action to protect your wellbeing, perhaps chatting with a confidante, taking a walk in nature or just having a good sleep.
Recognise that you can best look after your family and friends if you are taking care of yourself first.
Limit media consumption and choose reliable information sources
We've all heard the saying "garbage in, garbage out", which is particularly true at times when we are overwhelmed with information about the threats that surround us.
Let me be clear: It is a good and healthy practice to inform yourself when you confront a dangerous situation such as the risks of contracting and transmitting the coronavirus. However, once you are informed, recognise that enough is enough: Over-consuming a stream of negative information can be quite detrimental to your mental health.
So decide on a set diet of information each day, listening to perhaps 30 minutes of news in the morning and evening, so that you remain informed but not overwhelmed with information. Also, choose reliable sources of information - see the suggested list at the bottom of this blog - rather than wreck your nervous system with the rapacious rumour of social media.
Like your body, your mind needs to consume a well-chosen quality diet to remain healthy.
Stay emotionally close even if you are socially distant
Although maintaining a distance of 1.5 metres from other people is an important safety protocol to reduce the risk of contracting or transmitting the virus, it comes with an emotional price.
Physical touch plays an important role in maintaining our wellbeing, whether that is hugging your kids, holding your partner or greeting a friend. Work out ways to satisfy that need if you are alone due to self-isolation or social distancing. Reach out to friends or family members regularly via phone or some other electronic media such as Facetime. While a good chat may not replace a hug, it can help to maintain social and emotional connections during a period of isolation.
If you have young children, you can organise regular electronic playdates between them and their friends: You will be amazed at how creative and resilient they are at grasping this opportunity to play.
Also, stay in touch with your neighbours, perhaps offering to bring or order groceries for an elderly neighbour who needs assistance. By reaching beyond our own circle of concern, helping others can be a way to help yourself in a time of crisis.
And, if you are out for shopping or other essential errands, be kind to other people: We're all in this together, so it's important to help each other where we can, even if it is just with a smile.
Communicate clearly and honestly with children and the vulnerable
If you are responsible for family members, whether they are children or ageing parents, explain the current situation to them in clear, accurate and age-appropriate language.
Overly emotional explanations can confuse the listener, so explain the risks we face in a straightforward, informative way and tell them clearly what they need to do to reduce those risks: Wash their hands; avoid touching their faces, stay away from other people.
Plan to seek support if you need it.
The next few weeks are likely to prove challenging for each of us as we undertake unfamiliar measures to reduce the risk from the coronavirus. Make sure that you think ahead, not just for essential goods such as groceries, medicine and - of course - toilet paper, but also about your emotional needs.
Confined spaces can be an emotional pressure cooker, so figure out how to get some quiet time for yourself if that's what you need. If you are concerned that the pressure may become too high, make sure you have quick and easy access to phone numbers and contact details for support services that can assist you - whether that's for a friendly phone call or access to a safer place.
Planning in advance can make all the difference when problems occur.
As noted at the top of this post, we are all facing a completely new experience, so it is important to make sure that you look after yourself, physically, emotionally and mentally, to ensure you are fully equipped to deal with it.
Useful information resources:
For up-to-date information, contact one of these trusted sources:
The Australian Government Department of Health at www.health.gov.au
The Public Health Information Line on 1800 004 599
Your local public health agency:
Australian Capital Territory: 02 5124 9213 / 02 9962 4155 after hours
New South Wales: 1300 066 055
Northern Territory: 08 8922 8044
Queensland: 13 43 25 84
South Australia: 1300 232 272
Tasmania: 1800 671 738
Victoria: 1300 651 160
Western Australia: www.healthywa.wa.gov.au
Australian Government coronavirus (COVID-19) health alert
Health Direct – Coronavirus (COVID-19): Health Direct offers a COVID-19 Symptom Checker as an online, self-guided tool to help you find out if you need to seek medical help.
Smartraveller.gov.au – travel information for Australian citizens
World Health Organization – coronavirus disease (COVID-19) outbreak
Kids Helpline – for children that may need support 1800 55 1800 https://kidshelpline.com.au
Beyond Blue – 1300 22 4636 https://beyondblue.org.au
Lifeline: Phone: 13 11 14 (24 hours/7 days); Text: 0477 13 11 14 (6pm – midnight AEDT, 7 nights); Chat online: https://www.lifeline.org.au/crisis-chat (7pm - midnight, 7 nights)
About the author
Joel Harman, a registered psychologist who works at the Brain Therapy Centre in Adelaide, is a member of the Australian Psychological Society (APS) and has a Bachelor of Psychology (Honours) degree from the University of South Australia, Joel is accredited as a neurotherapy practitioner by the Biofeedback Certification International Alliance – Australia (BCIA-A) and is an active member of the Applied Neuroscience Society of Australasia (ANSA). He is also certified to interpret Quantitative Electroencephalography (QEEG) at the Diplomate level by the international QEEG Certification Board. Joel has a special interest in treating a range of developmental disorders such as Attention Deficit Hyperactivity Disorder (ADHD), Autism Spectrum Disorder (ASD) and intellectual disability, in both children and adults. Learn more about neurofeedback at https://braintherapycentre.com.au/research/neurofeedback/.
Related News
2010 is the year of IPTV for Australia

At last, 2010 is the year of Internet Protocol Television (IPTV) for Australia – due to the convergence of on-demand video content and fast network access. After years of threaten...
Broadband: A decade of ADSL in Australia

Simon Hackett argues that infrastructure-based competition is an esssential condition for Australians to receive affordable access to high-speed broadband nationally. Simon, the ma...
Broadband: FTTN is Dead: Long Live FTTN

Simon Hackett argues that Telstra's Fibre To The Node (FTTN) - which the giant telco walked away from last year - was designed to strand the investments of its competitor...