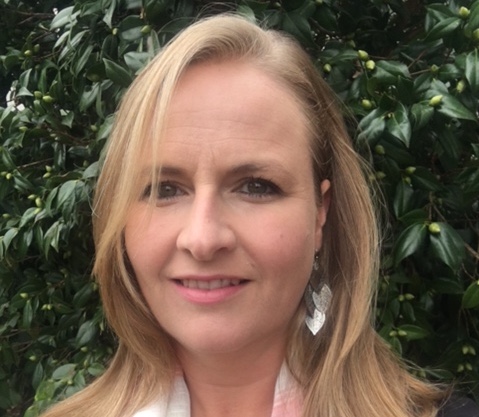 Vic Air Supplies Financial Accountant Shelley Hughes Melbourne-based air conditioning company Vic Air Supplies has migrated its business systems to the cloud after replacing its old accounting system with Microsoft Dynamics NAV.
Vic Air Supplies http://vicair.com.au/ is an Australian owned, family-run business which was established by Peter and Caroline Wood in 1994. During the past two decades, Vic Air Supplies has grown to employ more than 30 people at three branches in Victoria. The company manufactures flexible ducting and sheet metal and operates a wholesale division with more than 4000 products.
Since deploying Microsoft Dynamics NAV, the heating, ventilation and air conditioning specialist has delivered better planning, more accurate reporting, strengthened stock management and more responsive customer service.
Vic Air Supplies chose Melbourne-based enterprise software specialist Evolution Business Systems (EBS), the company's IT partner of 15 years, to deploy Microsoft Dynamics NAV in early 2016.
Vic Air Supplies Financial Accountant Shelley Hughes said they had outgrown their old system. "EBS's skill and experience with NAV made it easy to do the design phase," she said.
"When we went live, EBS was there for us. There was at least one or two EBS staff members at each branch to guide us along the way and made us feel comfortable and confident, so it went very well."
Ms Hughes said moving to the cloud with Microsoft Dynamics NAV and Office 365 had eliminated Vic Air Supplies' need for servers and expensive licensing. "With Office 365 and NAV, we can just deploy and pay for licences as we need them," she said.
"NAV has proven it's a smart cost-effective solution and it's simpler to operate. Our workforce can use our systems when they're mobile anywhere, anytime. That really helps the sales team."
Ms Hughes said NAV had enabled Vic Air Supplies to fine tune its workflows. "It's a fool-proof system that has eliminated so many errors," she said.
"NAV had also reduced paperwork dramatically as we now have plans and drawings in soft copy format linked directly to transactions, so anyone can access a transaction or an order or a quote in NAV and respond promptly to the customer's requirements. Microsoft NAV saves staff time and it saves customers' time, so it's a win-win.
"NAV is so much faster. We can create and run reports in seconds that used to take an hour to two to run in the old system. Pricing discount systems that once took hours per customer now take seconds.
"NAV is a smarter system that helps keep staff informed and make better decisions."
For media assistance, call John Harris on +61 8 8431 4000 or email john@impress.com.au.
About EBS www.ebsys.com.au
Evolution Business Systems (EBS) is a Microsoft Gold ERP Partner and business management software specialist that equips its clients with software designed to achieve their business goals. EBS offers a complete, fully featured, whole of business system to meet your needs: Microsoft Dynamics NAV, Microsoft Office 365, Microsoft Dynamics CRM and Microsoft Power BI. It's available for deployment on Microsoft's own Cloud servers - Azure - and packaged at an affordable monthly subscription price. EBS works alongside its clients to understand their business and vision, and offer solutions to support these both now and into the future.
Related News
EBS tops 97% in customer satisfaction awards

Australian financial software specialist EBS (Evolution Business Systems) has gained a record customer satisfaction rating of more than 97 per cent in the 2013 Australian Achiever ...