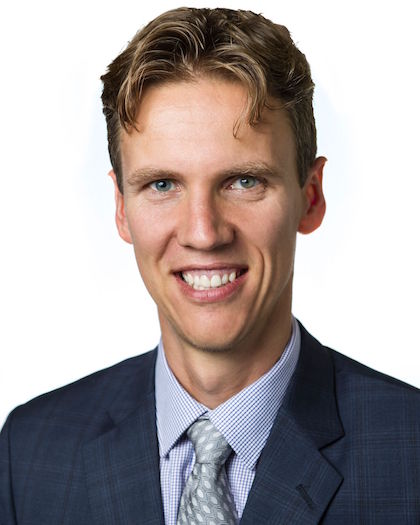 Daniel LangelaanNational health agency Alcohol and Drug Foundation has posted record growth since Melbourne-based Evolution Business Systems (EBS) installed the Microsoft Dynamics NAV financial software.
Alcohol and Drug Foundation (ADF) has grown from $8 million in turnover four years ago to $12 million this year and may grow by as much as 50 per cent this financial year. ADF, which employs 100 people, runs programs and services in each state and territory to reduce the more than 5000 deaths and 150,000 hospital admissions caused each year by drugs and alcohol.
ADF Chief Financial Officer Daniel Langelaan said Microsoft Dynamics NAV had enabled ADF to grow rapidly. "Growing at this rate using our old system would have been a huge risk," he said. "We expect the organisation to grow significantly again this year, possibly by as much as 50 per cent, but our finance team won't require extra people. With development of the NAV system, we can gain a whole set of new efficiencies through workflows, document management and automation."
In 2013, ADF found that despite increasing demand for its services, it was held back by an outdated Enterprise Resource Planning (ERP) system that forced staff to perform many processes manually.
Mr Langelaan said the system was limiting ADF's operational abilities. "It was very inflexible," he said.
"Previously, we had to structure the business around our finances. About 90 per cent of our funding comes from government, through about 20 different departments or agencies, but our older system would not allow us to allocate our costs effectively and accurately to the various funders.
"Even doing something such as payroll could take more than a day while we had a full-time equivalent person managing the ecommerce system on our website. As we grew, we were requiring more and more workarounds, the processes were becoming more manual, there was a lot of duplication and increased risk. It was quite literally holding us back."
In 2013, ADF went to tender for a new ERP system with more flexible reporting and greater efficiency. After evaluating four shortlisted software solutions, ADF selected Microsoft Dynamics NAV, installed and supported by business management software specialist Evolution Business Systems (EBS).
Mr. Langelaan said ADF chose NAV for its flexibility, integration, usability and potential. "NAV was a simple, compact yet powerful solution for us," he said.
"NAV meets our complex reporting requirements and provides us with a central point of truth. It gives our managers day-to-day information in a more timely fashion while the board can get reports with high-level summaries. Previously we had to take a one-size-fits-all reporting approach.
"Also, with NAV, we can allocate each cost to a funder, to a budget owner or to a state. We have the flexibility of that multi-dimensional approach whereas our previous system was one-dimensional. It can also report individual profit and loss on the various programs and products that we have.
"Another major benefit of NAV is process efficiency. The system lets us easily import data, automate processes and maintain within the system all the detail that was previously collected externally.
"NAV has also helped reduce our processing time. For example, the payroll process used to take more than a day whereas now it's down to a couple of hours because NAV streamlined the workflow. NAV also allowed us to fully automate integration with ecommerce from our website.
"Our implementation went very smoothly in just six weeks. We found EBS to be the perfect partner within that process. EBS provided us with all the help we required and was able to teach us how to use the system along the way."
For media assistance, call John Harris on +61 8 8431 4000 or email john@impress.com.au.
About EBSwww.ebsys.com.au
Evolution Business Systems (EBS) is a Microsoft Gold ERP Partner and business management software specialist that equips its clients with software designed to achieve their business goals. EBS offers a complete, fully featured, whole of business system to meet your needs: Microsoft Dynamics NAV, Microsoft Office 365, Microsoft Dynamics CRM and Microsoft Power BI. It's available for deployment on Microsoft's own Cloud servers - Azure - and packaged at an affordable monthly subscription price. EBS works alongside its clients to understand their business and vision, and offer solutions to support these both now and into the future.
Related News
Plantmark grows organically with Arrow

After two decades of rapid expansion, national wholesaler of environmental products Plantmark identified that its disparate range of technology platforms and programs was undermini...
EBS sharpens Arrow for Richard Jay

Since Richard Jay Laundry Equipment began working with award-winning Arrow business partner Evolution Business Systems, this national company has significantly improved the efficie...
Melba leads in tailored care with EBS & NAV

Victorian disabilities care group Melba Support Services has become an Australian leader in delivering support services tailored to the needs of each individual since using Microso...