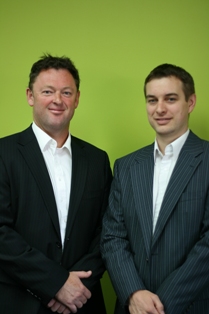 Melbourne-based business software specialist EBS (Evolution Business Systems) this month celebrated 15 years in business after posting a record year during 2015-16.
EBS is a Microsoft Gold ERP Partner specialising in Microsoft Dynamics NAV and other Enterprise Resource Planning solutions that can be tailored to the needs of small to medium sized businesses. The privately-owned company has a particular strength in the not-for-profit sector.
EBS founder and managing director Paul Woods said the company's success was due to its ability to help customers navigate the rapidly evolving technology industry. "It's been a tumultuous period to run a business," he said.
"We established EBS immediately after the Year 2000 bust, when many IT companies struggled just to survive, and have grown successfully since then. During that time, we've seen the GFC, the emergence of cloud services and plenty of competitors come and go," he said.
"The many successes we've achieved since 2001 are thanks to the support of our customers, our business partners and the amazing EBS team during the past 15 years. We now look forward to the next 15!"
To mark its birthday, EBS identified 15 highlights from its first 15 years:
2001 Paul Woods moves from Grant Thornton Australia to start EBS
2002 Arrow Research Corporation presents EBS Outstanding Performance Award (2002, 2004)
2006 Jonathan Martin teams up with Paul to add high level technical expertise and skills
2006 EBS wins Arrow Research Corporation 'Business Partner of the Year Award' (2000, 2006, 2008, 2009)
2007 EBS partners with Microsoft to offer Dynamics NAV
2009 EBS receives Microsoft Dynamics Gold ERP Partner status
2011 EBS celebrates 10-year anniversary with staff and clients at Caulfield Racecourse
2012 EBS moves to a bigger and better office in Heidelberg to accommodate business growth
2013 EBS establishes the now bi-annual 'NFP User Group' sessions for Not-For-Profit clients
2015 EBS opens Manila office to expand customer support and developer/consultant team
2015 EBS widens solutions with cloud offerings such as Microsoft CRM and Office 365
2015 EBS receives Microsoft CfMD (Certified for Microsoft Dynamics) status for its ebs-plus software add-on to Dynamics NAV
2015 EBS releases its 'Payroll Easy' cloud-based payroll product
2016 EBS releases 'NFP Easy' solution specifically for NFP clients
2016 EBS records best ever year of growth.
For media assistance, call John Harris on 08 8431 4000 or email john@impress.com.au.
About EBS http://www.ebsys.com.au/
Evolution Business Systems (EBS) is a Microsoft Gold ERP Partner and business management software specialist that equips its clients with software designed to achieve their business goals. EBS offers a complete, fully featured, whole of business system to meet your needs: Microsoft Dynamics NAV, Microsoft Office 365, Microsoft Dynamics CRM and Microsoft Power BI. It's available for deployment on Microsoft's own Cloud servers - Azure - and packaged at an affordable monthly subscription price. EBS works alongside its clients to understand their business and vision, and offer solutions to support these both now and into the future.
Related News
Plantmark grows organically with Arrow

After two decades of rapid expansion, national wholesaler of environmental products Plantmark identified that its disparate range of technology platforms and programs was undermini...
Winning EBS surfs wave of change

Award-winning ERP specialist Evolution Business Systems (EBS) has undergone a dramatic transformation since it collected its first Australian Achiever Award six years ago. EBS sco...