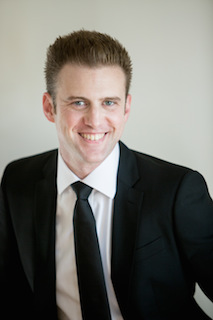 Strategic and financial advisory firm Pottinger has strengthened its senior ranks by appointing Julian King as an executive director.
Julian has progressed from analyst to executive director since he joined Pottinger more than nine years ago, acquiring a PhD in astrophysics in the process.
Pottinger Joint CEO Cassandra Kelly said Julian brought additional intellectual rigour to the firm's executive team. "We now have an exceptionally strong executive group," she said.
"Julian is very smart and has cultivated a deep set of skills and experiences and rich relationships with our clients since joining us. It's absolutely the right time for him to join the senior management.
"As an organisation, Pottinger is committed to applying our senior experience on behalf of our clients. We don't support the 'consulting leverage' model where the senior staff attend the pitch and collect the cheques, but the work is done by juniors. We believe in having our senior staff work hands-on."
Julian said he was honoured to receive the promotion to executive director. "What I really enjoy about Pottinger is that we deliver unique insights for our clients," he said.
"Rather than rolling out template answers and documents, Pottinger always thinks innovatively and intelligently on every assignment – our unique blend of skills and our deep experience means that we can provide our clients with highly tailored and robust solutions every time.
"Pottinger has given me the freedom to find ways to blend my highly quantitative background with our M&A and strategy work, and this has paid off – I know that we can now deliver solutions to fundamental problems for clients that literally none of our other competitors can.
"The most satisfying moments in my work are when both our clients and competitors tell us that we have delivered a solution that no one else could have."
About Pottinger www.pottinger.com
Pottinger is a global advisory firm. We specialise in helping companies and governments to achieve transformational change or growth by combining the best of strategic consulting and investment banking skill sets. We are differentiated by our culture of ethics, long term thinking, and by our pioneering application of leading edge statistical analysis techniques to boardroom decisions. We have built an exceptional track record, cutting through uncertainty to bring insight and clarity to the most critical and complex decisions.
Related News
Memo to Australia, from the World: Change now!

Twenty two of the world's largest and most influential companies have a critical message for Australia: Urgent and focussed action on climate change is an economic and social imper...
Call for D20 summit to value diversity

Fresh from speaking at the B20 summit, Pottinger Joint CEO Cassandra Kelly has called for Australia to embrace a D20 conference in order to unlock the full value of diversity. In ...