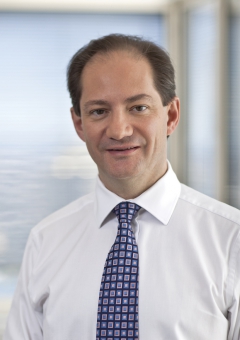 Twenty two of the world's largest and most influential companies have a critical message for Australia: Urgent and focussed action on climate change is an economic and social imperative.
Through the global Corporate Leaders Group (CLG) initiative, these companies, including Acciona, Coca Cola, EDF, Ferrovial, GlaxoSmithKlein, Jaguar/Landrover, Kingfisher, Lloyds Bank, Philips, Shell, Skanska, Tesco and Unilever, are working to encourage political leaders in the UK, Europe and elsewhere in the world to take urgent and strong action on climate change.
The CLG companies have met in London this week to identify how business can contribute to system-level change towards a sustainable world, including through immediate and effective action on climate change.
In a joint statement, the CLG companies said: "The Corporate Leaders Group companies believe that climate risks can be successfully managed and that the transition to a net-zero emission economy can be delivered in ways that create new business opportunities, with manageable costs."
As global leaders in their industries, these companies between them are worth about $1 trillion. Collectively, they generate $1100 billion of revenue every year and employ 1.75 million people. Together, their brands are household names in every country in the world.
Australian strategic and financial advisory firm Pottinger today announces that it has joined forces with these companies as a member of the Corporate Leaders Group International Council.
Pottinger Joint CEO Nigel Lake, who is in London to attend the CLG meeting, said responses to the challenge of climate change were incredibly important issues that would frame the economic and social prosperity of many nations, including Australia, for decades to come. "Without urgent and strong action on climate change, we will leave a terrible legacy for future generations," he said.
"While climate change has been a vexed issue in Australia, the CLG engagement highlights that climate change is an economic and social imperative, not just an environmental issue. From our decade-long global involvement in these issues, we know that the first and most important step is to have the courage to stand up and take a leadership position.
"Pottinger has supported the Corporate Leaders Group for a number of years, including in bringing these critical messages to Australia. This is an important and long-term commitment on the part of our firm, which reflects our passionate commitment to diversity, sustainability and helping our clients make near-term decisions that stand the test of time.
"We are honoured to have been invited to take a proactive role in helping governments and businesses to find economically viable and socially responsible responses that can be implemented in the near term."
Collectively, the Corporate Leaders Group Council companies call for a policy response to the explicit scientific warnings of the risks posed by the continuing rise in atmospheric greenhouse gases. That response, driven by national actions, must be captured and enhanced through international cooperation, ideally through an ambitious, robust and equitable global deal.
Together, the Corporate Leaders Group initiative has acted as a lightning rod, attracting support from many other companies, including some of the world's best-known brands, businesses and investors. Examples include Adidas, CALSTRS, CISCO, Diageo, Hollard, ING, Marks & Spencer, Pirelli, Tetra Pak and Swire.
For Australia, more than almost any other nation on earth, action on climate change is an immediate economic imperative. Today, the country is significantly dependent on natural resources, including fossil fuels, for its economic growth and social prosperity. By June 30, 2014, this will have contributed to 23 years of uninterrupted economic growth.
Meanwhile, the nation's savings are invested heavily in the country's top 20 companies. This includes two of the world's largest resources companies (BHP and Rio), which both have significant investments in fossil fuels. It also includes three of the world's top 10 general insurers, whose insurance risks have a significant concentration in Australia, as well as four of the world's top 25 banks (ANZ, CBA, NAB and Westpac), which have balance sheets that are highly concentrated in this economy.
Nigel Lake said the demand for Australia's fossil fuel resources would not last for ever. "Two years ago, in our analysis 'The World's Largest Power Cut', we highlighted that 60 per cent of the world's GDP (and emissions) was already subject to a price on carbon, or had one legislated or planned for implementation in the next two to three years," he said.
"This included 10 US States, covering 30 per cent of the nation's GDP, as well three of the four largest Canadian provinces. In recent weeks, President Obama has announced bold action by the world's largest economy to ensure that the US benefits from the energy revolution. In parallel, China has indicated that it too will take significant action to place an absolute limit on CO2 emissions by the end of the decade.
"These actions reflect a deep understanding of the economic benefits of early action, as well as of the dire social consequences of kicking the climate change can down the road.
"Many major economies have already seen dramatic and financially painful impacts from climate change. From devastating bush fires in Australia to record droughts and heat waves and floods and snowstorms in the US, the effects are clearly visible.
"And there is an immediate cost to consumers – in Australia, premiums for home insurance have increased markedly in recent years, reflecting rapidly escalating reinsurance costs for the country's largest insurers.
"But the most important message for Australia is this. These changes present enormous opportunity for this extraordinary country. For a start, Australia has amongst the highest levels of solar energy per head of population of any nation. This means that Australia is one of the first to benefit from solar power becoming cheaper than conventional energy.
"Within 18 months or so, the rapid reductions in the cost of battery storage will mean that residents of Australian cities will be amongst the first to be able to switch off their grid connections in favour of cheaper home production of energy.
"In due course, if Australia plays its cards with wisdom and sophistication, it will benefit from being one of the lowest cost producers of energy in the world after the energy revolution has fully taken hold."
Media enquiries
Nigel Lake is available for interview from London by telephone.
To arrange an interview, call John Harris on 08 8431 4000 or email john@impress.com.au.
About Pottinger www.pottinger.com
Pottinger is a global advisory firm headquartered in Australia and operating globally. We specialise in helping companies and governments to achieve transformational change or growth by combining the best of strategic consulting and investment banking skill sets. We are differentiated by our culture of ethics, long term thinking, and by our pioneering application of leading edge statistical analysis techniques to boardroom decisions. We have built an exceptional track record, cutting through uncertainty to bring insight and clarity to the most critical and complex decisions.
About the Corporate Leaders Group on Climate Change www.climatecommuniques.com
The CLG currently has 22 members and brings together business leaders from a cross-section of UK, EU and international businesses. Members include: Acciona, Anglian Water, BT, Coca Cola, Doosan, DSM, EDF, Ferrovial, GSK, Heathrow, Interface, Jaguar/Landrover, Kingfisher, Lloyds, Philips, Shell, Skanska, Sky, Tesco, Thames Water, Unilever and United Technologies.
The current Chair of the UK CLG is Sir Ian Cheshire, Group Chief Executive, Kingfisher plc and the current Chair of the EU CLG is Mr Philippe Joubert, Senior Advisor to the Alstom Chairman and CEO; Senior Advisor and Managing Director to the World Business Council for Sustainable Development in charge of Energy and Climate area, Electric Utilities sector.
Related News
Pottinger anoints King to senior role

Strategic and financial advisory firm Pottinger has strengthened its senior ranks by appointing Julian King as an executive director. Julian has progressed from analyst to executi...