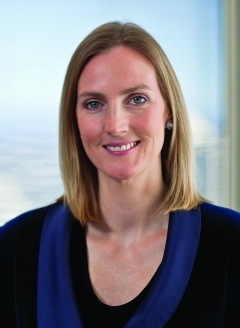 Strategic and financial advisory firm Pottinger today casts its vote of faith in a post-election burst of business confidence by unveiling a strategic planning document for cross-border expansion.
This guide to growth, called Eyes Wide Open - Risk and Reward in Cross Border Expansion, offers a distilled set of questions designed to help frame the discussion of potential international expansion.
Pottinger, which this year celebrates 10 years since its launch, provides local, regional and global perspectives on strategy, merger & acquisition (M&A) transactions and capital management and has a reputation for delivering relevant, straightforward and practical advice.
Pottinger Joint CEO Cassandra Kelly said unveiling the Eyes Wide Open guide was a vote of faith in an environment of greater post-election certainty. "It is time to pick up the glass and see it as half full," she said.
"For too long there's been a disconnect between Australia's strong economic and fiscal position and business confidence. The election provides us an opportunity to reset. We are confident that a decisive election result on Saturday, with the lower Australian dollar, will lead to much greater business certainty, laying the groundwork for the confidence for businesses to increasingly consider international expansion."
Eyes Wide Open - Risk and Reward in Cross Border Expansion examines both the opportunities and the risks of cross border expansion, importantly touching on the mindset required to drive successful entry and growth in unfamiliar markets.
The document reports that globalisation, industrialisation and the ongoing challenges facing world financial markets are driving a shift in the balance of world economic power. While the economies of the Asia Pacific region are growing at tremendous rates, sub-Saharan Africa looks likely to overtake Asia as the world's fastest growing region within just a couple of years. So it is unsurprising that businesses in parts of Europe and North America, where growth is subdued, are considering the merits of overseas expansion into higher growth markets.
Ms. Kelly said Pottinger's launch of the Eyes Wide Open guide was intended to help businesses focus on the right issues when planning international growth. "The questions contained in this guide are often regarded as the protected intellectual property of strategic advisors," she said.
"Pottinger's team offers perspectives that allow our clients to better understand where the true opportunities lie, judged through a local lens rather than from an outsider's point of view. We are able to do this as our specialist team has extensive first-hand business experience covering most of the world's major economies, including most of the larger countries in the Asian region.
"Importantly, this experience has been gained both through advisory roles and in-line management positions, giving us real insight into the practicalities of implementing strategy.
"We've released this guide to encourage growth-oriented businesses to think about the practical questions and step necessary to build a global presence.
"Many companies from around the world are now targeting expansion in the Asian region in order to ensure exposure to the significant growth that is expected over the next 20 to 30 years.
"The last three years represent a lost opportunity for Australian companies that need to expand offshore. Their domestic market has been growing profitably, exchange rates have been at all time highs, and their global competitors were weak. We can't get these three years back. But what we can do is make the most of the attractive opportunities that remain. This guide is intended to give companies considering international expansion a running start once the post-election era begins."
Eyes Wide Open - Risk and Reward in Cross Border Expansion is available for free download from the Pottinger website at http://www.pottinger.com/cross-border-expertise.html
Media enquiries
Call John Harris on 08 8431 4000 or email john@impress.com.au
Related News
Record Aussie team attends 'Davos for women'

Award-winning Sydney businesswoman Cassandra Kelly this week leads a record delegation of senior Australian executives to attend the Global Summit of Women, running in Paris, Franc...