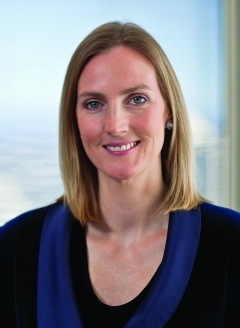 Pottinger Joint CEO Cassandra Kelly has called on board quotas for women so Australia can embrace diversity and boost productivity to deal with its current economic challenges.
In an address to a Committee for Economic Development of Australia (CEDA) conference last week, Ms. Kelly said Australia needed to focus on more than primary resources to underpin its long-term economic and social prosperity. Other pillars of strength could include financial services, agriculture, education, inbound tourism, and innovation and technology.
Pottinger www.pottinger.com, a strategic and financial advisory firm Pottinger, provides local, regional and global perspectives on strategy, merger & acquisition (M&A) transactions and capital management. The firm, which this year celebrates 10 years since its launch, has a reputation for delivering relevant, straightforward and practical advice.
Cassandra Kelly said embracing diversity was a vital step to address the great challenges facing Australia. "Gender equity is an opportunity, not a problem, it's about making much better use of our talent pool," she said.
"With this challenge ahead, the discussion of diversity in Australia focuses not only on the issues of equality and equity, but also on economic prosperity. If we want a more productive Australia, if we want a more robust economy, then Australia is beginning to understand that we quite simply cannot afford to squander talent.
"In The Athena Doctrine, leadership consultant John Gerzema proposes that notions of success predicated on traditionally masculine traits, such as competitiveness, independence and self-reliance, are being replaced by those considered to be more feminine: collaboration, adaptability and nurturing.
"If we are to sustain our prosperity and build on what are very strong foundations, we are going to need to enjoy the perspectives brought by both women and men."
Ms. Kelly said her call for board quotas for women should not create division. "The truth is there's very little difference between me, who believes in the need for an interruption in Australia, in the form of quotas, and a woman who is violently opposed to them," she said.
"In fact, the main difference is almost as simple as how long she is prepared to wait to see the same outcome that I want to see. I have yet to meet a woman who would be prepared to wait for another generation to see equality in management and the boardroom.
"So, we need to stop the fighting among ourselves. Whether or not the person sitting next to me believes in quotas doesn't really matter - she is a woman just like me and we want the same end result. She wants it to be better."
For media assistance:
Call John Harris on 08 8431 4000 or email john@impress.com.au
Related News
Record Aussie team attends 'Davos for women'

Award-winning Sydney businesswoman Cassandra Kelly this week leads a record delegation of senior Australian executives to attend the Global Summit of Women, running in Paris, Franc...
Australia needs to escape old world legacy

After the B20 summit came to Sydney, Pottinger CEO Nigel Lake asks if big-business thinking can catalyse global growth. Packed first-class lounges and bustling Sydney hotels don't...