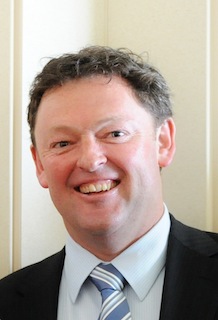 The Defence Materials Technology Centre (DMTC) has deployed Microsoft Dynamics NAV from Melbourne-based Evolution Business Systems (EBS) so its collaborative business model can further strengthen Australia's defence sector.
DMTC is an established leader of industry development, technology creation and supply chain development within the defence manufacturing sector.
With the tagline "capability through collaboration", DMTC uses a collaborative model to develop and embed innovative solutions and niche capabilities in the Australian defence industry. The productivity increases, cost reductions and creation of niche capabilities that result from DMTC activities make a significant contribution towards a stronger defence sector.
Microsoft Dynamics NAV is a business solution that delivers comprehensive business management functionality for small and midsize businesses and organisations. NAV combines the financial controls, CRM, business intelligence, collaboration and communication tools that connect the many moving parts of an organisation, providing better visibility into and control over what's going on within a business.
EBS Managing Director Paul Woods said DMTC had selected Microsoft Dynamics NAV because of its flexibility. "NAV equips DMTC with the flexible financial management and reporting systems it needs to collaboratively engage with and encourage innovation for the Australian defence sector," he said.
DMTC was established in 2008 under the Commonwealth Government's Defence Future Capability Technology Centre Program. DMTC's mission focuses on the creation of new industry capabilities in agreed areas of Defence priority by linking Australian research expertise directly with industry.
For media assistance, call John Harris on 08 8431 4000 or email john@impress.com.au.
About Evolution Business Systems (EBS) http://www.ebsys.com.au
Evolution Business Systems (EBS) specialises in business management solutions that give you the freedom to focus on your business. EBS does this by automating your core business processes and integrating your specialist business applications to deliver the right financial management solution. With deep expertise in leading financial applications including Arrow Financials and Microsoft Dynamics™ NAV, EBS works beside clients to ensure their software solves problems rather than creating more. EBS has a detailed implementation strategy that is tailored to customers in terms of timelines, requirements, risks and responsibilities as well as project variations and external requirements. While it does not sell or support hardware or site network environments, EBS informally partners with selected specialists in these areas to provide clients with a "total solution".'
Evolution Business Systems Pty Ltd
PO Box 1115, Camberwell, VIC 3124
p 1300 303 973
f 1300 858 973
e info@ebsys.com.au
w http://www.ebsys.com.au