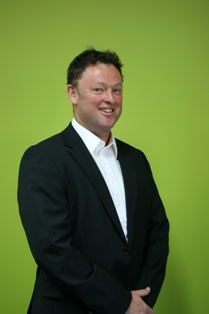 Australian financial software specialist Evolution Business Systems (EBS) has scored an outstanding 95.68 per cent customer satisfaction rating in the Australian Achiever Awards, held last month.
In the category for Victoria's Computer Systems & Software Services, Melbourne-based EBS received the highly recommended 95.68 per cent rating, based on seven assessment criteria: Time Related Service; Addressing Client Needs; Care and Attention; Value; Attitude; Communication; and Overall Perception.
In the Australian Achiever Awards, each criterion is rated individually in percentage terms and the final score is an amalgam of these. Anything above 80 per cent overall is regarded as exceptional and reflects outstanding customer service. A complete list of all businesses who have achieved over the last five years can be viewed at www.achiever.com.au/
Now into its 13th year, the Australian Achiever Awards provide an independent, unbiased award system based on assessment ratings from a business's own customers - an indication of a well-run business where satisfied customers are a sign that a business is healthy, worthy of praise and increased custom.
Australian Achiever received comments from Evolution Business Systems clients including:
"We've known them for a very long time and we have a great working relationship with them. We've had nothing but professional service from them and everything is always dealt with, no matter how small. They always get back to us and are very prompt. We have nothing but praise for them." "Evolution Business Systems have helped us grow our business in a way which enabled us to stay small, but effective. They have helped us to work smarter and not harder - they are a very clever group of people. They're just absolutely wonderful in the way they have supported our growth." "Although we have only used their services for a relatively short time, we are really happy with them because they are continually meeting and exceeding our needs. In fact, they are just excellent to work with. We couldn't ask for more from a service provider."
EBS founder and director Paul Woods said the high ranking in the Australian Achiever Awards was especially valuable because it came from customers. 'A large proportion of our business comes from referrals," he said.
"We work alongside our clients and strive to enable them to get the maximum return they can out of their business systems and that makes this feedback especially valuable."
To verify this report, please call Geoff Harwood, Director, Australian Achiever on 1800 638 318.
For more information about Evolution Business Systems, visit www.ebsys.com.au
For media assistance, call John Harris at Impress Media Australia on 08 8431 4000 or email jharris@impress.com.au.
Contact: Evolution Business Systems Pty Ltd
PO Box 1115, Camberwell, VIC 3124
p 1300 303 973 f 1300 858 973
e info@ebsys.com.au
w www.ebsys.com.au
Related News
Vic Air on cloud 9 with EBS & Dynamics NAV

Vic Air Supplies Financial Accountant Shelley Hughes Melbourne-based air conditioning company Vic Air Supplies has migrated its business systems to the cloud after replacing its ol...