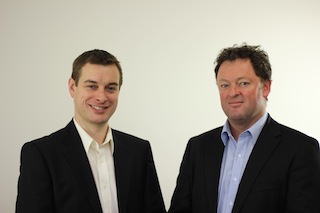 Australian financial software specialist EBS (Evolution Business Systems) has gained a record customer satisfaction rating of more than 97 per cent in the 2013 Australian Achiever Awards.
In its best performance ever in Australia's Computer Systems, Software & Internet Services category in the awards, EBS collected a huge bouquet from its customers, based on a range of assessment criteria. Customers interviewed for the EBS nomination include Plantmark, Vic Air, Greencap and Melba.
Customer commendations include:
"Evolution Business Systems are an extremely professional and efficient organisation and we use them to maintain our accounting and payroll software. Their staff are brilliant to deal with because they are always very courteous, polite and obliging plus they do what they say they are going to do."
"Evolution Business Systems are a real pleasure to deal with because they take care of all our requirements in a timely and effective manner. In fact, they're like my right hand. Their help desk staff are fantastic because they are always there when I need them to help me solve problems."
"In my experience working with Evolution Business Systems, I have found them to be professional, proactive and an efficient organisation. They try to do all they can to understand our business and their communication and customer service with us is excellent. "
EBS founder and director Paul Woods described the result as "fantastic". "What's really awesome about this amazing score of 97.35 per cent, is that it comes from our customers," he said. "This is a tremendous encouragement for our team and their commitment to making systems work for our customers."
Now in its sixteenth year, the Australian Achiever Awards are an independent, unbiased award system based on assessment ratings from a business's own customers - an indication of a well run business where satisfied customers are a sign that a business is healthy, worthy of praise and increased custom.
For more about the Australian Achiever Awards, call Director Geoff Harwood on 1800 638 318.
For media assistance, call John Harris on 08 8431 4000 or email john@impress.com.au.
Evolution Business Systems (EBS) specialises in business management solutions that give you the freedom to focus on your business. EBS does this by automating your core business processes and integrating your specialist business applications to deliver the right financial management solution. With deep expertise in leading financial applications including Arrow Financials and Microsoft Dynamics™ NAV, EBS works beside clients to ensure their software solves problems rather than creating more. EBS has a detailed implementation strategy that is tailored to customers in terms of timelines, requirements, risks and responsibilities as well as project variations and external requirements. While it does not sell or support hardware or site network environments, EBS informally partners with selected specialists in these areas to provide clients with a "total solution".'
Evolution Business Systems Pty Ltd
PO Box 1115, Camberwell, VIC 3124
p 1300 303 973
f 1300 858 973
e info@ebsys.com.au
w http://www.ebsys.com.au
Related News
Greencap reaps rewards from MS Dynamics NAV

ASX-listed company Greencap has gained real-time reporting across its multinational operations while saving more than $130,000 a year since it installed Microsoft Dynamics NAV. De...
EBS wins Australian Drug Foundation with NAV

Enterprise Resource Planning (ERP) software specialist EBS (Evolution Business Systems) has strengthened its success in the Not For Profit sector by winning Australian Drug Foundat...