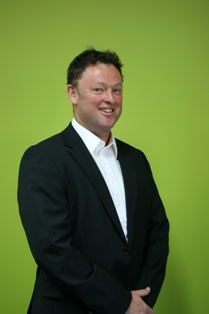 Centacare Ballarat has halved the time required to compile month-end reports since national ERP specialist Evolution Business Systems deployed the Microsoft Dynamics NAV accounting solution.
The Victorian-based Catholic social service organisation, which has more than 220 employees, 13 offices and a $16-million-dollar annual budget, recognised in early 2010 that its existing accounting software was no longer meeting its need to manage as many as 60 different cost centres.
Funded by both Federal and State governments, Centacare Ballarat services include homeless support, advocacy for aged housing, mental health and drug rehabilitation programs, marriage counselling programs and employment services. Each program has rigorous reporting requirements.
Centacare Ballarat selected Evolution Business Systems (EBS) as its preferred provider based on recommendations and EBS' professional reputation. Although the original project plan outlined a three-month deployment time, EBS delivered the fully-integrated NAV software in just two months.
Centacare Ballarat finance manager Antony Rucco said that rapid deployment was a major benefit to the organisation. "EBS has been great to work with and delivered the NAV project on budget and one month earlier than first planned," he said.
"By cutting the original implementation time by one third, this significantly reduced the disruption of the changeover and gave us access to a better system quicker."
Microsoft Dynamics NAV replaced the MYOB accounting program which Centacare Ballarat had used for more than a decade. Primary drivers for the new system were the need for improved reporting, better network performance and a chart of accounts better aligned with its operational structure.
Mr. Rucco said major benefits of Microsoft Dynamics NAV were its stability, its flexibility and its ability to streamline business processes. "For a start, it is very robust," he said.
"Previously, we had problems with MYOB sessions disappearing, which could happen a couple of times a week, forcing everyone to log out. Now, we simply don't have this application instability occurring, which has saved us a lot of downtime.
"The data and reports in Microsoft Dynamics NAV are very logical and intuitive for finance people and the system has a great search function. It is very easy to export Microsoft Dynamics NAV data to Excel or PDF and it's simple to manipulate the data. We can also easily import and export budgets directly with Microsoft Dynamics NAV which has saved us many hours of manual manipulation and configuration of data. A nice feature is we can do sensitivity analyses – creating 'what if' scenarios.
"Our accounts people are settled in with the new software and find that it's better to use than the previous application. The system is bedded down now, but we've only just scratched the surface of what we can do with it."
Mr. Rucco said Microsoft Dynamics NAV also streamlined business processes. "Our month-end reporting, which used to take 10-12 days to finalise, is now completed in half this time," he said
"This improvement allows us to distribute reports electronically to our Finance committee before their meeting, which gives them time to consider the reports and formulate advice to the board.
"By streamlining processes and saving time keying in data, Microsoft Dynamics NAV has given Finance more time to focus on value-added activities for other people in the organisation rather than just count the beans."
Mr. Rucco said he would feel comfortable recommending Evolution Business Systems to other Not For Profit organisations. "They have good industry experience and have developed a good understanding of the needs and challenges of Not For Profit organisations," he said.
Click here to read the full Centacare Ballarat case study.
About Evolution Business Systems
Evolution Business Systems (EBS) specialises in business management solutions that give you the freedom to focus on your business. EBS does this by automating your core business processes and integrating your specialist business applications to deliver the right financial management solution. With deep expertise in leading financial applications including Arrow Financials and Microsoft Dynamics™ NAV, EBS works beside clients to ensure their software solves problems rather than creates more.
EBS has a detailed implementation strategy based around Microsoft Sure Step methodology that is tailored to customers in terms of timelines, requirements, risks and responsibilities as well as project variations and external requirements. While it does not sell or support hardware or site network environments, EBS informally partners with selected specialists in these areas to provide clients with a "total solution".
For more information about Evolution Business Systems, visit www.ebsys.com.au
For media assistance, call John Harris at Impress Media Australia on 08 8431 4000 or email jharris@impress.com.au.
Contact: Evolution Business Systems Pty Ltd
Related News
The Pancake Parlour tastes success with EBS

Melbourne restaurant chain The Pancake Parlour has simplified reporting, business analysis and ease-of-use since Evolution Business Systems (EBS) upgraded its financial management ...
Plantmark grows organically with Arrow

After two decades of rapid expansion, national wholesaler of environmental products Plantmark identified that its disparate range of technology platforms and programs was undermini...
Melba leads in tailored care with EBS & NAV

Victorian disabilities care group Melba Support Services has become an Australian leader in delivering support services tailored to the needs of each individual since using Microso...