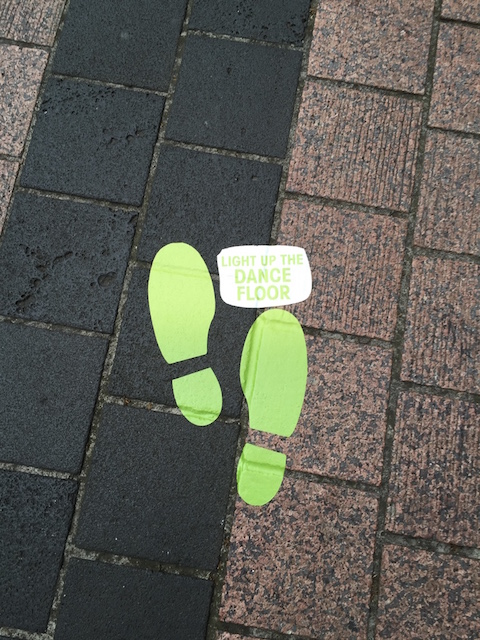 An experimental dance installation at the Arts Centre Melbourne this month is using speakers from Australian sound pioneer VAF Research to create a personal soundscape for each person who steps on the dancefloor.
With a dozen compact, powerful speakers provided by VAF, the free interactive dancefloor in the Arts Centre Melbourne foyer invites visitors to discover a unique dance experience as their movements trigger music and lights to create a spectacular audio-visual show.
Earlier this year, Arts Centre Melbourne commissioned Adelaide-based Eat More Code http://www.eatmorecode.com, along with artists Sasha Grbich, Ian Moorhead, Chris Petridis and Ingrid Voorendt, to create a work for the centre's foyer during the Australian Ballet's season of Sleeping Beauty.
This collaboration has produced a 21st century dancefloor that generates a personalised sound and light show for whoever is dancing, whether it's a prima ballerina or someone with two left feet.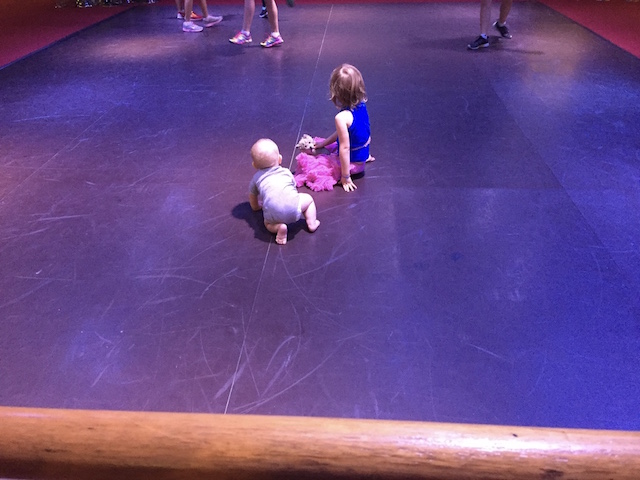 Eat More Code co-founder Heidi Angove says the installation aims to democratise dance. "We want people to come see the Australian Ballet's magical performance of Sleeping Beauty and then stay on to try out some moves of their own," she explains.
"Visitors can take a spin on the dance floor to well-loved ballet scores - or step up to the ballet barre and practice their plié. We want anyone and everyone to enter the dance floor and move in whatever way they wish, generating a unique experience for both them and for onlookers."
Installed in the Arts Centre Melbourne's Smorgon Family Plaza from this Friday, December 11 until Wednesday, December 23, the dancefloor started life as just an invitation, a small budget and the promise of a six-by-nine metre tarkett (vinyl overlay used on a timber-sprung dance surface).
"Arts Centre Melbourne gave us an open-ended challenge around how we might invite, incite and ignite freeform play on such a traditional object," recalls Heidi.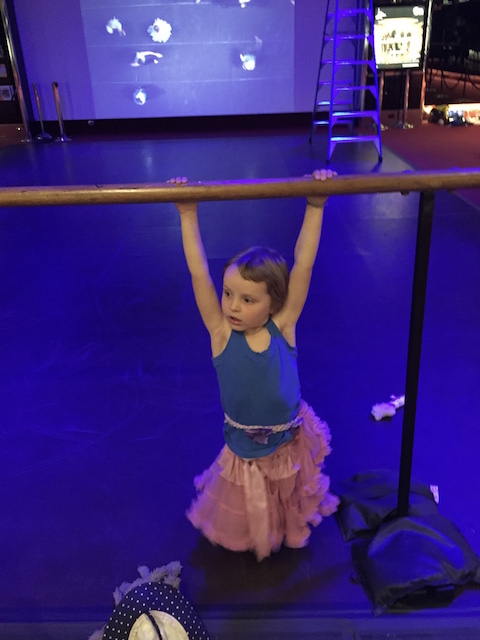 "We wanted to make it accessible so anyone could use it; to make it playful so kids would jump in and dance; and to make the technology transparent, so it was a totally intuitive experience. We also wanted to bury an Easter egg, so something special would happen if a particular sequence occurred."
To achieve this invisible interactivity, Eat More Code has embedded precise motion sensors in the ceiling, which connect both to a full lighting rig to and the Internet via four Arduino Yun microcontroller boards. Via a remotely located server, the motion sensors trigger sound 'flourishes', so dancers create their own unique sound and light environment as they boogie across the dancefloor.
Adding eccentricity to the experience will be the voice of Madame, a crazy old Russian ballet teacher who claps her hands and barks instructions at the dancers.
The dancefloor has three sensors beside a ballet barre, connected to Arduino Yun microcontrollers, allowing the remote server to exclusively alternate between the barre sensors, which trigger a range of two-minute musical narratives - including themes from the Nutcracker Suite, the Mazurka, the Can Can and the Dance of the Sugarplum fairies - and flourishes from the ceiling sensors.
These passive infrared proximity sensors, often used in drones, link to Arduino Yun microcontrollers via MQTT software, a machine-to-machine messaging protocol for the 'Internet of Things'.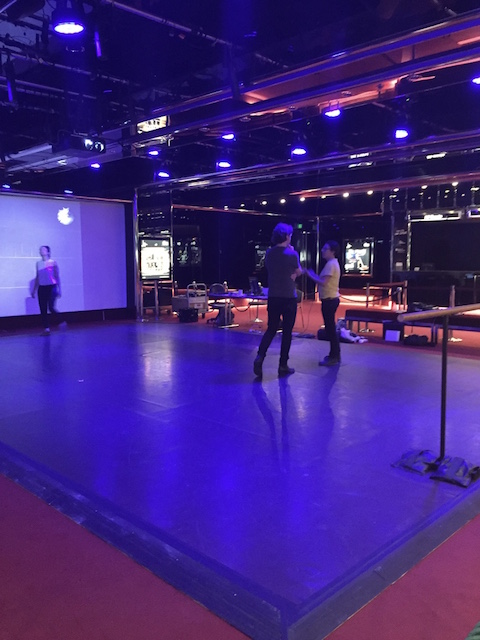 A looped projection work will screen beside the floor, inviting people to dance. The 10-minute video, filmed in October at Art Centre Melbourne's State Theatre, features professional dancers, several children and a dog who dance across a chalk-covered dance floor, 'drawing' with their feet.
Heidi says one of the biggest challenges was to get the right sound for the installation. "We had to get the sound right if we wanted people to dance," she explains.
"We needed six separate sound channels for this to work. This required powerful but small powered high-fidelity speakers to project the sound 'triggers' on different areas of the dancefloor. VAF heard our plea for help and secured some high-end powered speakers for us."
VAF Research, an Australian company based in Adelaide, has led the world in providing high definition sound since it began building speakers in the late 1980s. With the motto "Solving Sound", VAF has provided 12 compact three-way 20-watt powered stereo speakers, each with a 5.25 inch bass driver, a half-inch dynamic mid-range tweeter and a one-inch piezo high frequency tweeter.
Heidi says the dancefloor installation serves up the latest 'Internet of Things' technology for people to enjoy. "This form of dance is like a 3D interactive gaming experience," she says.
"While we have some cool technology, it's not intrusive. It's beautifully subversive because these high-end robotic sensors are more typically used in your home security system than to create a sound and light show from dancing!
"But the sound is what brings it all together. The speakers from VAF create an incredibly crisp and compelling sound that will draw people to the dancefloor like the Pied Piper in Hamelin town."
For more information about the dancefloor, visit https://artscentremelbourne.com.au/whats-on/families/dance-floor. For more information about VAF, visit www.vaf.com.au.
For media assistance, call John Harris on 0414 789 995 or email john@impress.com.au.
Related News
ASX-listed Q Ltd to acquire Crowd Mobile

Text from the announcement released by Q Ltd on Friday, August 29, 2014 1. Acquisition of Crowd Mobile.com Q Limited has entered into a binding term sheet to acquire 10...
Film Victoria casts EBS in financial role

Film Victoria has overhauled its ageing financial software by choosing Australian enterprise software specialist Evolution Business Systems (EBS) to deploy Microsoft Dynamics NAV. ...