Details

/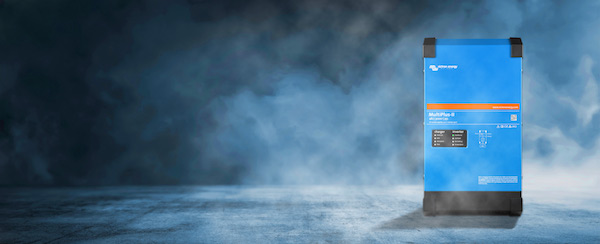 Global energy system specialist Victron Energy this week unveils its latest battery inverter-charger, the MultiPlus-II, at the Australian Energy Storage Conference and Exhibition in Adelaide.
The MultiPlus-II comes with a new-look stylish steel enclosure, the largest internal electronics redesign in more than a decade and a lower production cost, which makes the product much more competitive, especially in large-scale energy projects.
Victron is unveiling its first model in the range, the MultiPlus-II 48/3000/35-32 230V, at Australia's largest dedicated energy storage show because of the country's rapid embrace of energy storage systems, from residential batteries to the 129-megawatt-hour Tesla "big battery" in South Australia.
Victron MultiPlus-II inverter-chargers are available through the company's global distribution network including Australia, Europe, Africa, Asia and the Americas. The MultiPlus-II 48/3000/35-32 230V already complies with the Australian Standard for grid-connected inverters (AS 4777) and is certified in an increasing number of other countries.
Victron Energy BV Managing Director Matthijs Vader said the redesign of its flagship inverter-charger aimed to meet new demands in the market. "We've delivered a better product at a lower price to make MultiPlus-II attractive for large-scale energy storage projects," he said.