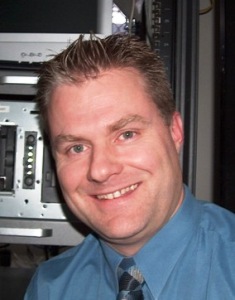 Small business technology expert Dean Calvert has warned homeowners to turn off unused electrical equipment if they leave their home unattended during heatwaves while on holiday.
Dean, the managing director of Calvert Technologies, regularly travels to the NT to install computer equipment at offices in remote outback towns, where temperatures can exceed 50 degrees.
Dean was recently interviewed on radio about computer equipment that had overheated while an Adelaide family was absent from home for several days during a recent hot spell.
"The biggest problem is the lack of airflow in some of the confined spaces where people keep equipment," Dean explained.
"The fans inside the computer can't operate fast enough to cool them down. The AC adaptors connected to the equipment can't cool down properly, so they get very very hot. That can not only cause component failure, but it's also a fire risk.
"The problem is that people plug in a piece of equipment and forget about it, not thinking about the pieces of paper and dust and dust bunnies that can accumulate over it.
"I suggest that if you're not there using it, then turn it off. For devices like routers, switches and wireless access points, in the home in particular where, if you go away there's no cooling running, components can heat up and it can become a fire risk.
"There's absolutely no problem at all with shutting those devices off."
As well as turning off unattended equipment, Dean's other tips for fire-safe handling of home technology include:
Have a fan running near the computer if you're working on it, but connected to a different power socket
Move your computer out of direct sunlight if you can
Keep equipment unobstructed to promote good airflow.
For more information, visit Calvert Technologies at www.calvert.net.au or phone 1300 CALVERT (1300 225 837). For media assistance, call John Harris on 08 8431 4000.
Calvert Technologies, a Microsoft Gold Certified Partner, provides high quality information technology support and consultancy services to businesses throughout Australia. The privately-owned company focuses on providing quality solutions that don't "break the bank", so that its clients enjoy real value and productivity with a low total cost of ownership.