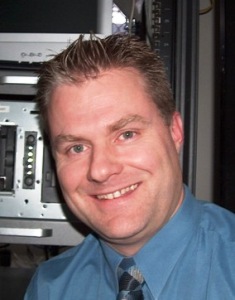 Small business IT specialist Calvert Technologies is the only South Australian company among Australia's fastest-growing computer resellers reported by Computer Reseller News (CRN).
Adelaide-based Calvert Technologies, which reported revenues of $2.75 million for the 2010 financial year, recorded a growth rate of more than 15 per cent, placing it at number 44 on the Fast List 2010 complied by CRN.
This success followed Calvert Technologies making the finals for Microsoft's Small Business Specialist Partner of the Year award, at an event held on the Gold Coast in September.
2010 is proving an eventful year for the 15-year-old company, led by Dean Calvert, which recently moved to larger offices in the near-CBD suburb of Payneham, doubling its floor space and advertising three new jobs during August.
With the registered slogan "We'll turn your NOTWORK into a NETWORK", Calvert Technologies is a Microsoft Gold Certified Partner, which focuses on providing quality solutions that don't "break the bank". Its customers include Urban Virons, Central Australian Aboriginal Congress and Thomson Rossi Architects.
Dean Calvert is an internationally recognised expert in providing computer network services based on Microsoft technology for small to medium-sized business organisations. He is frequently invited to address global technology conferences to explain the methodologies he has developed to meet the needs and budgets of small business customers.
Mr. Calvert is currently in the US attending in-depth Microsoft training for new version of Microsoft Small Business Server.
For more information, visit the Calvert Technologies website at www.calvert.net.au
For media assistance and photographs:
Call John Harris at Impress Media Australia on 08 8431 4000 or email jharris@impress.com.au.
Related News
Calvert grows with new GM and two recruits

Adelaide-based smart business IT specialist Calvert Technologies continues its strong growth by appointing its first General Manager and recruiting two new members of staff. Calve...
Calvert issues heatwave warning for home tech

Small business technology expert Dean Calvert has warned homeowners to turn off unused electrical equipment if they leave their home unattended during heatwaves while on holiday. ...
Calvert warns against cyber complacency

Business IT expert Calvert Technologies warns that complacency is the greatest danger facing organisations that seek productivity and cost benefits by embracing technology trends s...