Small business technology specialist Dean Calvert says that international calls to abandon Microsoft's Internet Explorer browser due to security concerns may actually expose computers to greater dangers.
"I think everyone needs to take a deep breath and settle down rather than join the hysteric horde," said Calvert, the managing director of Adelaide-based network services firm Calvert Technologies.
"The sky is not falling down! Abandoning the Internet Explorer browser because of a high-profile security breach will just invite other, albeit different, security threats. Following some simple procedures can dramatically reduce the risk of viruses and other invasive software getting in your PC."
Last week, Google's corporate network was hacked due to a vulnerability in Microsoft's Internet Explorer browser, which was being used by Google employees. Since then, there has been an international chorus of calls for users to abandon using the Internet Explorer browser.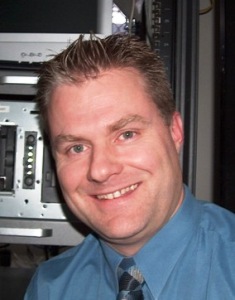 However, Calvert Technologies, an Adelaide-based company that specialises in providing IT support and consultancy services to small businesses, said the issue was verging on hysteria.
"It is advisable for users to upgrade from Internet Explorer 6, which this hack was designed to exploit, to more recent versions of the software," said Mr. Calvert.
"However, you're in danger of throwing out the baby with the bathwater if you ditch Microsoft's browser software from your computer just because of a glitch in older versions. The best idea is to keep your software version current and always apply the latest security patches."
Other practical security tips from Mr. Calvert include:
Don't open email attachments that are supposedly security fixes for your computer – these are never emailed out
Don't click on links in email from people you don't know or that tell you to download "this fix" for your computer to sort out all your problems
Be careful of plugging unknown USB drives into your computer and accessing the contents – it could be malicious
When disposing of computer equipment make sure all data is removed from the hard drive or even destroy the hard drive to keep your information secure
Keep your computer up to date for security updates (from Microsoft's Windows Update site)
Ensure you have antivirus and antispyware software and keep it up to date – beware of the free software too as it often doesn't do as good a job
Make sure you have a firewall for your computer – either use the built in Windows one or buy a reputable 3rd party product
For more information, visit the Calvert Technologies website at www.calvert.net.au
For media assistance and photographs:
Call John Harris at Impress Media Australia on 08 8431 4000 or email jharris@impress.com.au.
Related News
Calvert eyes vivid future through takeover

Dean Calvert (left) with Bobby CollierAustralian small business IT specialist Calvert Technologies has expanded its capacity, especially in the real estate industry, after acquirin...
Calvert strikes gold by thinking small

Adelaide-based Calvert Technologies has boosted recruitment and secured Gold Partner status from Microsoft by meeting demand for new technology from SA's small business sector....