Small business technology specialist Dean Calvert predicts that demand for "green tech" services will surge in 2010 despite the demise of the Government's Carbon Pollution Reduction Scheme.
"Businesses are ever more keen for green," said Mr. Calvert, managing director of Calvert Technologies and a world-leading expert in Microsoft's Small Business Server software. "As the economy continues to rebound, this means businesses will look to shore up their technology base to enable them to capitalise on growth opportunities, but not at the expense of the environment.
"As it becomes more and more important to present an ecologically responsible approach to business, smaller and more efficient devices will continue to appear at the user end while greater consolidation and virtualisation will occur on the server. This will both cut energy costs and show that the company has not lost its touch with the environment, both to employees as well as the rest of the world."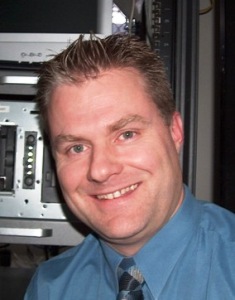 Calvert Technologies is an Adelaide-based company that specialises in providing IT support and consultancy services for small to medium-sized enterprises with as many as 250 employees. The Microsoft Gold Certified Partner, which focuses on providing quality solutions that don't "break the bank", is currently experiencing record demand.
Mr. Calvert said a major trend of the coming year would be even greater portable computing power. "Ubiquitous communication is becoming the norm, so we should see more intelligent and powerful PDAs, netbooks and related devices that enable people to keep in touch no matter where they are or what they are doing," he said.
"I can see a big push for airlines to more rapidly adopt in-flight Internet connectivity. Hopefully, this trend will enable us to see greater productivity and efficiency without being at the expense of having a life outside the office. Handheld communications devices will continue to blur the line between the office and home, so it's going to be important that people try to not let the two collide."
Mr. Calvert said the most attractive business opportunities of next year would come from translating products into services. "Our clients want to ensure not only that their networks are working as efficiently and reliably as possible, but also with as much predictability of their IT costs as they can get," he said.
"Our managed services offering provides our clients with the best of both worlds - a proactive approach to keep systems running optimally without the fear of out-of-the-blue charges for work done. This builds a long term relationship as we become regarded more as a strategic partner than as a cost centre."
However the outlook for 2010 is not all rosy, acknowledged Mr. Calvert, who said one of the biggest challenges he faced was finding the right people to join his company. "We're experiencing fantastic growth, however undisciplined growth, without the right resources available, can be very damaging.
"Another threat will be managing the expected growth in demand as the economy rebounds from the GFC: We need to ensure we can maintain the quality of service, responsiveness and healthy cash flows required during these times."
And as for the coolest technology release of the past year, Mr. Calvert opted for Windows 7: "Not only does Windows 7 undo the real and perceived wrongs of Vista, but goes way beyond what people were hoping for. Its speed, reliability, security and 'wow!' factor is fantastic," he said.
"Windows 7 is going to have a huge impact, not only on businesses, but also in the home, by allowing people to access shared resources across the room and across the world, with the ease and simplicity we've waited for since The Jetsons hit our TV screens."
For media assistance and photographs:
Call John Harris at Impress Media Australia on 08 8431 4000 or email jharris@impress.com.au.
Related News
Calvert grows with new GM and two recruits

Adelaide-based smart business IT specialist Calvert Technologies continues its strong growth by appointing its first General Manager and recruiting two new members of staff. Calve...