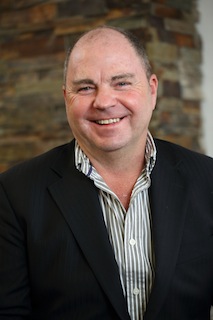 A 480km wireless networking project in Queensland has earned two major communication industry awards for wireless specialist MIMP Connecting Solutions - because it wasn't ground-breaking!
MIMP collected three NECA (National Electrical and Communications Association) awards at the SA finals, two for the APLNG pipe microwave network in Queensland and one for MIMP's Life Care network.
MIMP Connecting Solutions is a South Australian owned company that specialises in the supply, installation and support of communications cabling and wireless networks. Established in 1985, MIMP has installed hundreds of communications systems throughout Australia. Major clients include the Adelaide Zoo, SA Heart, State and Local Government, Education, Health, Defence and large corporations.
Australia Pacific LNG Pty Ltd is an incorporated joint venture between Origin Energy, ConocoPhillips and Sinopec. The Australia Pacific LNG project includes development of Australia Pacific LNG's substantial coal seam gas resources in the Surat and Bowen Basins, a 530km transmission pipeline and a multi-train LNG facility on Curtis Island, near Gladstone.
MIMP designed, built and managed a 480km 100 megabit per second, full duplex Aviat Microwave Network from Miles to Gladstone, Queensland, in 12 months, with a further 12 months of managing the complete network. The project, which was carried out with no delay during the worst flooding period in Queensland on record, commenced in February 2012 and reached practical completion in June 2013.
MIMP's APLNG project incorporates a number of Australian-first innovations including mobile solar relay sites, digital TV transmission, remote management, VHF relay traversing on multiple microwave links over 480K and remote monitoring of specific devices online.
NECA judges recognised the value MIMP delivered by presenting two awards for its APLNG project, the Voice & Data Large Projects over $300,000 category and the overall NECA Perpetual Award.
MIMP CEO Allan Aitchison said the APLNG project had been challenging. "We designed and delivered mobile 25m and 30m solar-powered microwave towers mounted on semitrailers so as to leave zero environmental impact when the camp packed up," he said.
"With no ground penetration, the design allows vegetation to grow around the trailer and leaves no footprint when removed. These mobile towers included 20m outriggers with wind-down jacks to lift the entire structure off the ground completely, so it was both self-supporting and self-sufficient.
"Traditionally, shifting camps is a staggered process that could take quite a while to get the communications working. With our network, the network is ready from day one and, when they pack up and leave, there's no impact left on the ground."
MIMP also won a NECA award in the category of Voice & Data Small Projects Valued $300,000 and less for Life Care microwave network that connects aged care nursing homes across Adelaide suburbs.
For media assistance, call John Harris on 08 8431 4000 or email john@impress.com.au
About MIMP connecting solutions www.mimp.com
MIMP connecting solutions is an Australian-owned company whose total business focus is the supply, installation and support of high capacity wideband digital transmission systems in the competitive business communications market. Established in June 1985, MIMP connecting solutions has provided and installed in excess of 600 systems throughout Australia. Key clients include the Adelaide Zoo, SA Heart Centre, State and Local Governments, Education, Health, Defence, and large corporations. MIMP connecting solutions is a flexible Adelaide-based organisation with a country-wide network of technicians trained to provide the best onsite and offsite support in the industry.
Related News
Warrawong wireless network wins award for MIMP

Australian network specialist MIMP has won another prestigious industry award, this time for a wireless network between two Adelaide zoos that will pay for itself within a year thr...
MIMP appoints first wireless construction boss

Australian wireless network specialist MIMP connecting solutions has appointed Ian Grivell as manager of its new Wireless Construction Division to build communications towers at re...
MIMP gives Flinders students a $250k Edge

SA-based communications trailblazer MIMP Connecting Solutions is teaming up with Flinders University to provide students with access to cutting edge telecommunications equipment. ...