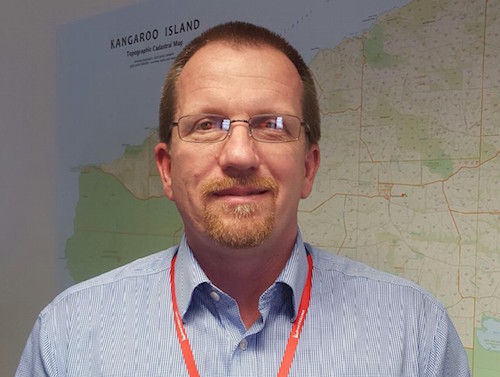 Adelaide-based wireless specialist MIMP Connecting Solutions has beaten the NBN to the punch by delivering high-speed broadband services for SA's Kangaroo Island.
Supported by the Kangaroo Island Council, MIMP has established a 100 megabit-per-second (Mb/s) microwave wireless connection from Adelaide to Kingscote. The new NEC Microwave radio network can carry 300 megabits per second (Mb/s) of data to meet expected demand and can be upgraded to 850 Mb/s in future.
As well as providing the Kangaroo Island Council with a full-duplex 20 Mb/s link to its data centre in Kingscote, MIMP's link has enough extra capacity to offer broadband to other residents and businesses on the island, which has limited ADSL and 3G mobile broadband.
MIMP is providing the $450,000 backhaul service from the island to the mainland and will partner with an ISP to deliver commercial broadband services. MIMP's four-week design and construction project created two links over large spans of water, including one 90 km link. MIMP deployed NEC's high power iPasolink radio technology, which uses small antenna sizes to reduce tower load and deliver excellent performance, even over challenging paths.
Kangaroo Island Council CEO Andrew Boardman said the council would recoup its $150,000 contribution to the cost of building the MIMP link over the next three years. "It replaces a Telstra Private IP WAN connection which was quite expensive," he explained.
"The noticeable difference is the price. After that payback period is complete, the MIMP service will save us tens of thousands a year compared to the Telstra service. MIMP has contributed the lion's share of the project's cost.
"But the driving factor for the council and for MIMP was the benefits that this link offers the community. Even in areas just outside Kingscote, people can't even get broadband over a landline phone and they have poor mobile connections. They're in tin can and string territory.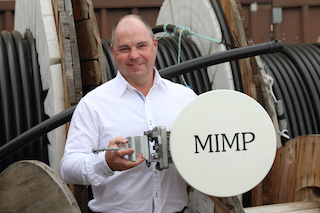 "MIMP really has beaten NBN to the punch with this service. The NBN has built fixed wireless towers in places like Kingscote, Penneshaw and American River, but is yet to launch its commercial Fixed Wireless services.
"Meanwhile, MIMP's service is here today. MIMP plans to put wireless access points on its tower, which will push out wireless Internet for 20-25km, depending on the terrain. Coverage maps show MIMP will be able to offer wireless Internet speeds from 20 to 25 megabits per second downstream and five megs up. We've had a huge community interest in this already."
The Kangaroo Island Council selected MIMP based on its experience of networking three council premises at Kingscote and its track record of using microwave links to connect remote communities, such as delivering high speed broadband to the northern Flinders community of Arkaroola.
MIMP CEO Allan Aitchison said the KI microwave link had generated a lot of interest. "Since the link went live, we've received a lot of calls from businesses around the island," he said.
"By deploying this extra backhaul link from Kangaroo Island to the mainland, we can provide the council with a communications service that can grow cost-effectively as its needs evolve.
"But for us, the really exciting prospect is what we can now offer the broader KI community. This link brings the island from a broadband backwater into the connected mainstream."
For media assistance, call John Harris on 08 8431 4000 or email john@impress.com.au.
About MIMP www.mimp.com
MIMP Connecting Solutions www.mimp.com is an Australian-owned company whose total business focus is the supply, installation and support of high capacity wideband digital transmission systems in the competitive business communications market. Established in June 1985, MIMP has provided and installed the transSpot™ passenger information system. Key clients included state and local governments, education, health, defence, and large corporations.
Related News
MIMP scores NECA award hat trick

A 480km wireless networking project in Queensland has earned two major communication industry awards for wireless specialist MIMP Connecting Solutions - because it wasn't gro...