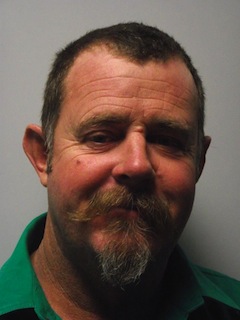 Australian wireless network specialist MIMP connecting solutions has appointed Ian Grivell as manager of its new Wireless Construction Division to build communications towers at remote sites nationally.
Ian, who has nearly three decades of experience working in the Australian telecommunications industry, has previously worked for Telstra, Ericsson Australia and run his own rigging business for 12 years.
MIMP promoted Ian to the new role after he managed a year-long communication network project in remote parts of Queensland. The new Wireless Construction division provides a strong area of growth for MIMP, which has recently obtained a Commercial Builders Licence and Rigging accreditation to better meet demand for its wireless networks by clients in remote locations such as mining companies.
Ian heads up a team of 10 people, although he also manages partnerships with interstate companies that provide MIMP with national reach for its clients. Current projects have MIMP working in locations from Curtis Island in Queensland to Mount Barker in WA.
Ian Grivell said he was attracted to work for MIMP by the company's culture. "In an industry that hires staff on an itinerant basis, MIMP has employees that have been here for as long as 30 years and many of them for more than 10," he said.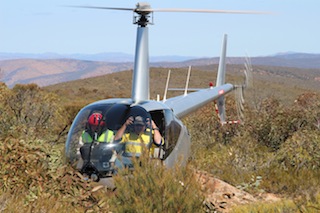 "I worked with MIMP on projects when I ran my own company and really liked the way they went about their business. They look after their staff and it's an exciting company in terms of the work they do.
"We're quoting jobs and delivering projects all over Australia. We have no boundaries."
Adelaide-based MIMP was set up in the 1980s to undertake computer cabling for business, corporate and government customers. During the past 15 years, the company has reinvented itself as a specialist in providing high performance wireless networks that connect up customers in remote locations.
MIMP General Manager Allan Aitchison said Ian was the ideal person to head up the Wireless Construction division. "Ian understands the technology, the challenges and the customers," he said.
"There's a world of difference between the skills of a standard rigger and communications rigger who knows how to design and deploy wireless communications towers.
"MIMP is expecting demand for our Wireless Construction services to continue increasing as the mining boom reaches its production phase, the NBN rolls out its fixed wireless services and the various telecom firms deploy their 4G mobile networks."
For media assistance, call John Harris on 08 8431 4000 or email john@impress.com.au
About MIMP connecting solutions www.mimp.com
MIMP connecting solutions is an Australian-owned company whose total business focus is the supply, installation and support of high capacity wideband digital transmission systems in the competitive business communications market. Established in June 1985, MIMP connecting solutions has provided and installed in excess of 600 systems throughout Australia. Key clients include the Adelaide Zoo, SA Heart Centre, State and Local Governments, Education, Health, Defence, and large corporations. MIMP connecting solutions is a flexible Adelaide-based organisation with a country-wide network of technicians trained to provide the best onsite and offsite support in the industry.
More information
MIMP connecting solutions
3 Holder Avenue
Richmond, SA 5033, Australia
Phone: 08 8292 5400
Fax: 08 8292 5499
Email: sales@mimp.com
Web: http://www.mimp.com
Related News
Warrawong wireless network wins award for MIMP

Australian network specialist MIMP has won another prestigious industry award, this time for a wireless network between two Adelaide zoos that will pay for itself within a year thr...
MIMP gives Flinders students a $250k Edge

SA-based communications trailblazer MIMP Connecting Solutions is teaming up with Flinders University to provide students with access to cutting edge telecommunications equipment. ...