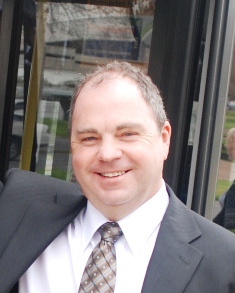 Adelaide-based wireless communications company MIMP is battling the South Australian Government to overturn a $4500 licence levy on microwave dishes mounted on towers installed on Crown land.
The SA Department of Environment Water and Natural Resources (DEWNR) wants to levy companies such as MIMP as much as $4500 for each microwave dish it installs on a tower, in addition to the rent it pays to tower operators. Tower operators already pay the government for a tower located on public land.
MIMP Connecting Solutions CEO Allan Aitchison said this new levy was likely to hold back high-speed communications in regional and remote areas of the State. "It's going to threaten MIMP providing high-speed wireless links for customers ranging from mining companies to remote communities," he said.
"In one case, we already pay $17,000 to GRN (Government Radio Network), which is owned by the SA Government, to have a microwave dish on one of their towers. Now DEWNR wants us to pay an extra $4500 for that same dish.
"Adding thousands of dollars a year to these low-cost communication links is likely to have the effect of making some of them financially unviable. This will prevent companies like MIMP deploying infrastructure that delivers high speed broadband to businesses and communities that can't currently get it.
"Also, we believe this levy conflicts with the Federal Government legislation relating to ACMA which requires the provision of reasonable costs and right of access for wireless communication providers.
MIMP Connecting Solutions is disputing several invoices from DEWNR for the new levy, dubbed a "Telecommunications access licence". In addition to the extra cost, DENR wants MIMP to sign a contract with untenable terms such as taking responsibility for all equipment installed on a tower, not just its own.
Mr. Aitchison said the new government levy imposed an unfair impost on companies providing wireless communication services. "It's equivalent to making all tenants pay council rates as well as rent to the landlord," he said.
"What's unreasonable is that they want an extra payment for each dish on top of this rental for access to the tower although this has no extra impact on their costs or the environment. It's just a blatant cash grab."
"We've tried to engage in constructive discussion with DEWNR, both directly and through NECA (the National Electrical and Communications Association) and I've personally met with the former minister, but there has been no engagement with the industry or stakeholders affected by the license levy.
"We've made no progress after more than a year. DEWNR is sending us invoices but we haven't signed a contract yet. It's very frustrating for both us and for our customers."
For media assistance, call John Harris on 08 8431 4000 or email john@impress.com.au
About MIMP connecting solutions www.mimp.com
MIMP connecting solutions is an Australian-owned company whose total business focus is the supply, installation and support of high capacity wideband digital transmission systems in the competitive business communications market. Established in June 1985, MIMP connecting solutions has provided and installed in excess of 600 systems throughout Australia. Key clients include the Adelaide Zoo, SA Heart Centre, State and Local Governments, Education, Health, Defence, and large corporations. MIMP connecting solutions is a flexible Adelaide-based organisation with a country-wide network of technicians trained to provide the best onsite and offsite support in the industry.
Related News
MIMP beats NBN to Kangaroo Island broadband

Adelaide-based wireless specialist MIMP Connecting Solutions has beaten the NBN to the punch by delivering high-speed broadband services for SA's Kangaroo Island. Supported by the...