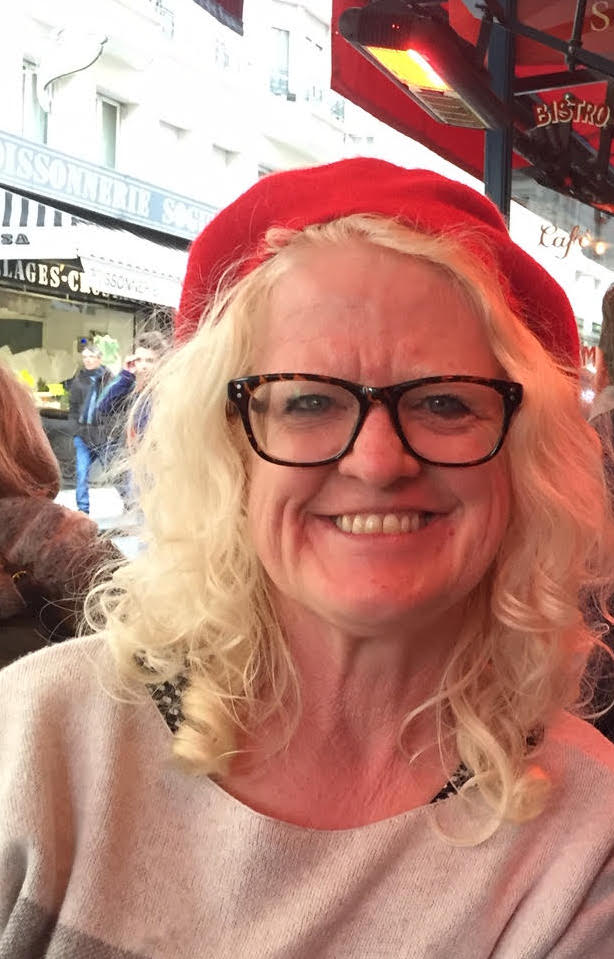 Albinism Fellowship of Australia President Elizabeth BealesNearly 1500 Australians with albinism will tomorrow – June 13 - recognise International Albinism Awareness Day by calling for greater government action on the plights of persons with albinism in sub-Saharan Africa.
With a frequency of about one in 17,000, an estimated 1470 Australians are affected by albinism, a genetic condition that arises from a lack of pigment in the skin, hair and eyes, typically causing pale skin, white hair and poor eyesight, often in the range of legal blindness. Despite these challenges, Australians with albinism work in a wide range of professions, with members of the community including a State MP, a doctor, business owners, a professional singer and an astronomer.
Tomorrow, throughout Australia, children with albinism and their parents will use International Albinism Awareness Day to share with classmates their experiences of the world, why they avoid the sun and the challenges of limited vision. Many of the Albinism Fellowship of Australia adults are busy organising the bi-annual Albinism National Conference which this year is running in Adelaide from August 23-25.
Albinism Fellowship of Australia President Elizabeth Beales said its members also joined with their fellows globally to denounce ongoing attacks targeting persons with albinism in several countries in sub-Saharan Africa. "While these atrocities seem far away and inconceivable for most of us, we nonetheless are aware that one slight change in location would have changed our destiny," she said.
"We strongly urge all concerned governments and all relevant international bodies such as the United Nations to continue to strive to prevent these horrific and abhorrent forms of violence."
Wikipedia reports that the persecution of persons with albinism is based on the belief that some of their body parts can transmit magical powers. Such superstition, present in parts of the African Great Lakes region, has been promulgated and exploited by witchdoctors who use such body parts as ingredients in rituals, concoctions and potions with the claim that their magic will bring prosperity to the user.
Declared by the United Nations, International Albinism Awareness Day provides an annual platform from which persons with albinism can proclaim their achievements and call for greater awareness of the challenges experienced by those with this genetic condition.
Elizabeth Beales said too many people with albinism globally still died early due to skin cancer – a preventable condition. "The recognition of sunscreen as an essential medicine to be provided to persons with albinism, at little or no cost, would reduce the incidence of skin cancers and increase the productivity of those with albinism," she said.
"We also urge relentless efforts to end all forms and levels of discrimination, from bullying in the classroom to discrimination in accessing community life and employment.
"However, International Albinism Awareness Day, with its theme of 'Still Standing Strong', is primarily a celebration and recognition of the strengths and achievements of persons with albinism.
"Despite all the past and on-going challenges, our strength is in our diversity: Our members around the world come from Africa, Europe, the Middle East, Asia, the Americas and the Pacific Islands. Together, we are working to build awareness globally of how we can collectively solve the problems that we face individually to build a better world for persons with albinism, regardless of disability, colouring and geographic location."
International Albinism Awareness Day is supported by the Albinism Fellowship of Australia; Under the Same Sun (Canda); DFFA – Dansk Forening For Albinisme (Denmark); Albinism Europe; Suomen albinismiyhdistys ry (Finland); Genespoir (France); NOAH Albinismus Selbsthilfegruppe e.V (Germany); Albinit (Italy); Japanese Albinism Network, Oogvereniging Albinisme (Netherlands); NFFA – Norsk Forening For Albinisme (Norway); Alba (Spain); Albinizm Derneği (Turkey); The Albinism Fellowship (UK & Ireland); and NOAH - National Organization of Albinism and Hypopigmentation (USA).
For media assistance or to organise an interview, call John Harris on 08 8431 4000 or email john@impress.com.au.
Albinism Fellowship of Australia http://albinismaustralia.org/
The Albinism Fellowship of Australia (AFA) is a national, non-profit organisation established in 2005. Volunteers who each have been personally touched by albinism in some way run the fellowship. The AFA's key purpose is to provide support, education and fellowship to those with albinism, parents of children with albinism as well as their families and friends. While the albinism community in Australia is only small, the AFA provides a united voice to encourage productive developments and support within business, government and media.
Related News
Grateful mum gives back with Mack's Mates

When Sunshine Coast mother Amanda Collins discovered that her newborn son Mack was legally blind, she was overwhelmed with doubts about his future. So, using the power of the Inte...