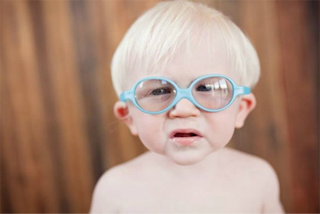 When Sunshine Coast mother Amanda Collins discovered that her newborn son Mack was legally blind, she was overwhelmed with doubts about his future.
So, using the power of the Internet, Amanda threw herself into a journey of learning to find out as much as she could about her son's condition and what was possible for him.
Mack, who was diagnosed with albinism at just four months of age, has pale, sun-sensitive skin, platinum blond hair and eyesight that is measured as legally blind. Albinism is a rare condition that affects just one in 17,000 persons in Australia.
One of Amanda's most rewarding discoveries was the Albinism Fellowship of Australia, a not-for-profit organisation, run by and for persons with albinism, which has helped allay her fears about the future for Mack, who is now one year old.
Amanda said meeting people from the Albinism Fellowship had convinced her that Mack could do anything he chose. "The people there are amazing," she said.
"I've learned that many people with albinism are high achievers, including a state MP in NSW, a doctor in Sydney and even an Australian man with albinism who is an internationally renowned astronomer in Canada.
"Through the Fellowship, we've learned that Mack will achieve whatever he desires. Rather than having to feel he is 'different' or 'odd', he can make friends through this network who will truly understand his world. He will also have incredible, inspiring role models to chase and achieve his dreams!"
After escaping the cloud of uncertainty about Mack's future, Amanda and many of her friends have banded together to raise both money and awareness for albinism in Australia with a unique event called Mack's Mates.
The Mack's Mates Cocktail Function will run from 6.30pm on October 18 at The Lakehouse, Brightwater Hotel, Sunshine Coast. Catering for 300 people, the ticketed event will celebrate the unique gift of albinism with all profits donated to the Albinism Fellowship of Australia.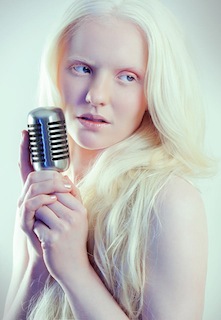 As well receiving as a chance to win a car, people attending the Mack's Mates evening will be entertained by singer Lauren Dawes, a young woman with albinism whose amazing voice and stage presence stood out when she was a contestant on The Voice.
The theme for the night is a quote from favourite children's author Dr Seuss: "Why fit in, when you were born to stand out!"
Amanda admits she would never have described albinism as a "gift" 12 months ago. "When I reflect on those early days, I realise all the uncertainty and fear for Mack's future came purely through the fact that albinism is so rare," she recalls.
"So, as a parent faced with a lack of information and sensitivity. The Albinism Fellowship has been an enormous support. Meeting so many wonderful and successful people with albinism has let us know now to relax - really relax - and let Mack discover his world."
To book a ticket to Mack's Mates, visit http://www.trybooking.com/93436
For more information about Albinism, go to http://albinismaustralia.org.
For media assistance, call John Harris on 08 8431 4000 or email john@impress.com.au