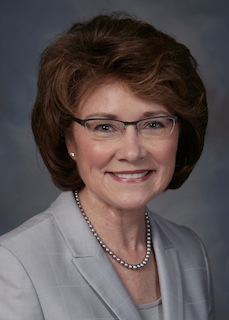 Leading international medical professionals will reveal the latest developments on surgery and genetics to the Albinism Fellowship of Australia national conference in Sydney this weekend.
For the first time, guest speakers from the US, including eye specialist Professor Gail Summers and geneticist Dr Murray Brilliant will attend the biennial conference, to share their experience and insights.
Gail Summers, MD, is Professor from the Departments of Ophthalmology and Visual Neurosciences, and Pediatrics Minnesota Lions Children's Eye Clinic. Murray Brilliant, PhD, Senior Scientist, is the Director at the Center for Human Genetics at the Marshfield Clinic Research Foundation.
Both are deeply interested in albinism in which a person - an albino - cannot produce the pigment melanin, so they typically have fair skin and hair and a visual impairment, often reading in the 'legally blind' category.
More than 230 people are expected at the Albinism Fellowship of Australia national conference with runs from October 11-13. The event attracts people with albinism, their families and friends, medical and ophthalmic professionals from throughout Australia as well as NZ, Fiji, Kenya, Ghana, Nigeria and the US.
Albinism Fellowship President Elizabeth Beales said this expert input into the weekend was highly anticipated. "This level of knowledge is of immeasurable value to the people attending," she said.
"While albinism results in a visual loss which places most albinos in the legally blind category, there's no medical intervention or surgery which can "fix" the vision, even with prescription glasses. While the retina and visual pathways are affected in-utero, medical procedures can sometimes provide ease or comfort to the muscles controlling the eyes, although the vision itself is not correctable."
In an inaugural event on Friday October 11, especially for medical professionals, Professor Summers will address 'What is albinism? Ocular effects, update on current research including drug trials' - This lecture will cover basic anatomy of the eye, the development of vision, measurement of visual acuity, how the eye findings contribute to making a diagnosis of albinism and an overview of treatment options.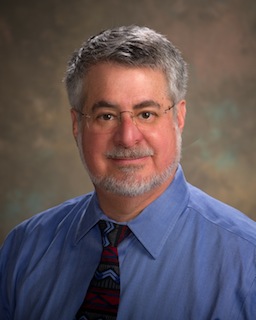 Dr Brilliant will address 'The genetics of albinism, other forms of albinism including Hermansky Pudlak Syndrome' - This session will introduce the various genetic forms of albinism, the function of the genes involved and how this information can be used to develop new treatments to improve vision. These talks will be followed by a panel discussion including Prof Summers, Dr Brilliant and people from albinism community.
Ms. Beales said the Friday afternoon session would particularly benefit parents of children with albinism who may be attending their first conference. "Some parents and who may have heard and faced many inaccuracies and inconsistencies in their child's prognosis," she explained.
"This may be the first time these parents have met anyone else with albinism, which can be cathartic or enabling for them. It may also generate more questions and concerns, but with many adults and teenagers with albinism and other parents present, more often than not, this session proves its worth as discussions take place and friendships are formed."
Professor Summers and Dr Brilliant will address these sessions and attend an open question time. The day is seen as a valuable source of knowledge sharing from some of the world leaders in albinism information.
The Albinism Fellowship of Australia is the peak group to support those affected by the condition along with their friends and families. The organisation seeks to disseminate accurate and timely information about albinism, both directly and through the media.
Albinism is a widely misunderstood condition, where myths and misrepresentation create inaccurate portrayals, which in turn creates fear and anguish in the community or for parents of a newly diagnosed baby with albinism. While albinism in no way impedes physical or mental capacity, many with the condition fight against vision issues, stigma or bullying to achieve in their own field.
For more information:
For media assistance, please contact John Harris on 08 8431 4000 or email john@impress.com.au.
Related News
Grateful mum gives back with Mack's Mates

When Sunshine Coast mother Amanda Collins discovered that her newborn son Mack was legally blind, she was overwhelmed with doubts about his future. So, using the power of the Inte...