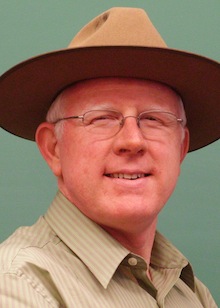 More than 50 snowy-haired people with albinism visit Cairns this weekend for a major conference on the causes, challenges and achievements related to the misunderstood genetic condition.
With delegates and speakers coming from throughout Australia and New Zealand, the sixth Albinism Fellowship of Australia Biennial Conference will run from Friday, September 25, to Sunday, September 27, at the Hilton Cairns.
Albinism, a genetic condition caused by a lack of pigment in the skin, hair and eyes, is linked to pale skin, white hair and poor eyesight, often in the range of legal blindness. With an occurrence of one in 17,000, Australia has more than 1300 persons with albinism.
Persons with albinism work in all areas of Australian life. AFA members include an MP, a doctor, business owners and senior executives in the public sector. Former Adelaide man, Professor Paul Delaney, who has albinism, is today a leading astronomer in North America.
Organiser Belinda West said this was the first time the two-yearly conference had been held in Cairns. "We've made sure everyone has hats and plenty of sunscreen," she explained.
"We're really looking forward to this conference and sharing our beautiful city with members of the albinism community from Australia and those visiting from New Zealand.
"We are very excited by the great turnout, since it's a big ask for families to travel this far for an event. However, every conference has proved hugely popular with people attending because they get to ask information about the latest research and technology in the area and to learn from the experiences of other people.
"It's great for kids with albinism, and their parents, because they see the wide variety of professions that are open to them by talking to people who have already walked that path."
Earlier this year, on June 13, Australia celebrated the first International Albinism Awareness Day, declared by the United Nations, with events nationwide to raise the profile of albinism.
With the theme of Breaking Barriers By The Reef, this conference will focus on living life to the fullest, not letting either the vision problems or the appearance of albinism get in the way.
Topics will include the benefits of the NDIS; skin cancer and albinism; surviving school including dealing with bullies; succeeding in sports; and albinism in the media. There will even be a catwalk, with the Fashion in the Sun sun-safe fashion presentation, plus music and drama workshops and an introduction to the blind sport Swish!
As well as the formalities, the conference will contain a number of social activities, including tours of the Cairns region and the conference dinner. The kids program includes visits to the Cairns Zoom Wildlife Dome to get up close and personal with some local critters, climb the ropes course and maybe zipline over a croc.
For media assistance and to organise interviews, please call John Harris on 08 8431 4000 or email john@impress.com.au.
Albinism Fellowship of Australia http://albinismaustralia.org/
The Albinism Fellowship of Australia (AFA) is a national, non-profit organisation established in 2005. The fellowship is run by volunteers who each are personally touched by albinism in some way. The AFA's key purpose is to provide support, education and fellowship to those with albinism, parents of children with albinism as well as their families and friends. While the albinism community in Australia is only small, the AFA provides a united voice to encourage productive developments and support within business, government and media.