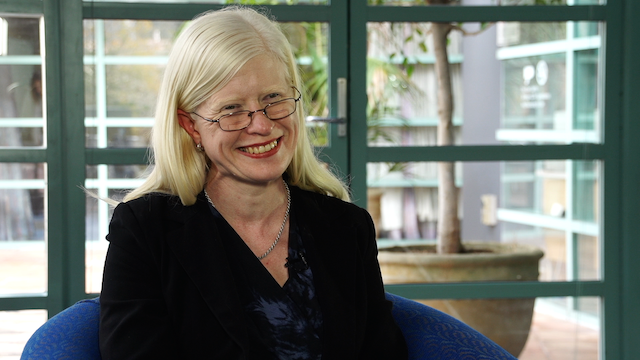 Prominent Australians with albinism, including an MP, a popular singer and a doctor, have welcomed Australia's first International Albinism Awareness Day on Saturday, June 13.
With a statistical likelihood of one in 17,000, Australia has more than 1300 persons with albinism. The genetic condition, which arises from a lack of pigment in the skin, hair and eyes, is linked to pale skin, white hair and poor eyesight, often in the range of legal blindness.
In November last year, the United Nations' General Assembly adopted a resolution setting June 13 as International Albinism Awareness Day, an historic resolution that fixes albinism advocacy globally.
The resolution was adopted after vigorous lobbying by the World Albinism Alliance and Under the Same Sun (UTSS), an organisation that has spearheaded political efforts in the UN to address discrimination against people with albinism. UTSS is active in East Africa, where people with albinism have been persecuted, killed and dismembered, and graves of albinos desecrated, due to the belief that albino body parts can transmit magical powers.
In this country, members of the Albinism Fellowship of Australia will mark the first Albinism Awareness Day by getting together on June 13 for to celebrate their achievements.
Persons with albinism work in all areas of Australian life, from running businesses and working in the public sector to raising children and representing citizens in parliament.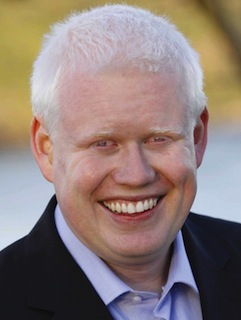 Gareth Ward, a NSW MP who represents the seat of Kiama and is also a Parliamentary Secretary to the NSW Premier, said International Albinism Awareness Day was an opportunity to dispel myths about albinism. "As a person with albinism, I will celebrate World Albinism Day as an opportunity to show the world that people with albinism are just as capable as anyone else," he said. "We're all different, we're all special and we're all capable. The difference between failure and success is motivation – so get motivated!"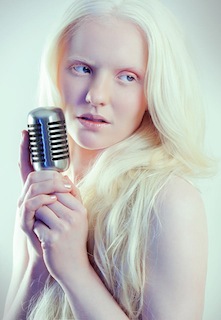 Lauren Dawes, a Sydney-based singer with albinism who was a contestant on The Voice in 2013, said International Albinism Awareness Day gave people with albinism a stronger voice in the world. "The more people are aware of the challenges and capabilities of persons with albinism, the better!" she said.
"Albinism has really worked in my favour in the entertainment industry because I have an edge that a lot of people haven't seen before. Now, with this UN-endorsed day, the 'look' of a person with albinism will become more and more 'normal' after a couple of years as awareness spreads around the globe, revealing the beauty of everyone individually."
Dr Shari Parker, Secretary of the Albinism Fellowship of Australia and President of the World Albinism Alliance, said she hoped International Albinism Awareness Day would banish the "evil albino" stereotype shown in movies such as The Da Vinci Code or The Matrix Reloaded. "People with albinism, like me, are ordinary folk who, thanks to the genetic lottery, can't make pigment," she said.
"As a result, we have white hair and skin and really bad eyesight, which means many Australian albinos may face discrimination and bullying. In Africa, being an albino literally threatens life and limb, which is behind the UN's declaration. I hope International Albinism Awareness Day is the start of a global process of shining a light on the experience of albinism, so we can get rid of the ignorance."
Dr Parker explains the value of greater public awareness of albinism on this YouTube video at https://youtu.be/Yx81hZNL0sw?list=PLYUVFvBU-loc_-OPNhNuFCZo8EqeDhL73
After celebrating International Albinism Awareness Day on June 13, the Albinism Fellowship of Australia will hold its biennial conference at the Cairns Hilton from September 26-27.
For media assistance, interviews or photographs, contact John Harris on 08 8431 4000 or email john@impress.com.au.
Albinism Fellowship of Australia http://albinismaustralia.org/
The Albinism Fellowship of Australia (AFA) is a national, non-profit organisation established in 2005. Volunteers who each have been personally touched by albinism in some way run the fellowship. The AFA's key purpose is to provide support, education and fellowship to those with albinism, parents of children with albinism as well as their families and friends. While the albinism community in Australia is only small, the AFA provides a united voice to encourage productive developments and support within business, government and media.
Related News
Grateful mum gives back with Mack's Mates

When Sunshine Coast mother Amanda Collins discovered that her newborn son Mack was legally blind, she was overwhelmed with doubts about his future. So, using the power of the Inte...