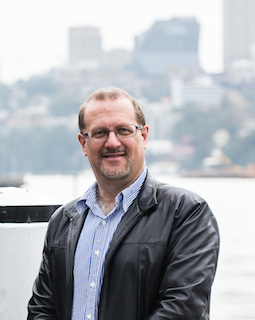 Led by Australian business icon The Myer Family Investments Pty Ltd and Internode founder Simon Hackett
Capital to be applied to growth in booming Australian tech startup market
Australian technology startup BlueChilli Group today announced it had closed a $5 million round of investment to speed the growth of providing services to early-stage technology startups, and to corporate customers seeking startup-like innovation.
The investment round is led by the Myer Family Investments and includes one of Adelaide's most successful technology entrepreneurs, Internode founder Simon Hackett.
BlueChilli was founded in 2012 with the backing of original investor, Domenic Carosa's Future Capital Development Fund. Future Capital's equity will be acquired in this transaction. The valuation of the company as a result of this transaction has not been disclosed.
"We're obviously excited to make this announcement," said BlueChilli founder and CEO Sebastien Eckersley-Maslin. "While the scale of the investment may be the headline in the Australian startup community, it's really who our new investors are which is the most significant aspect of the announcement."
"Simon Hackett is one of Australia's most successful technology entrepreneurs, and the Myer Family is one of Australia's most iconic investing families. We've been able to demonstrate a uniquely viable model for creating a thriving portfolio of more than 40 new tech startups in two years. The investment signifies their support for our plans to scale our model here and overseas."
Speaking on behalf of the Myer Family Investments, Peter Yates, Deputy Chairman, said we are delighted to support domestic innovation through this meaningful investment, and look forward to working with BlueChilli as it enables Australian technology innovation.
Simon Hackett, experienced technology entrepreneur, said his investment reflected his interest in fostering the best avenues for growing the Australian tech startup economy. "While we wait for Australia to take concrete steps to support the growth of the local technology industry, I've been working with a number of early-stage Australian tech startups to help them reach their goals," Mr Hackett said. "I've enjoyed working with Sebastien in an advisory role and it's great to be able to help BlueChilli roll out to meet demand, now we've validated the core model."
Chairman of Future Capital, a Pooled Development Fund, Domenic Carosa, said Future Capital was pleased with the transaction. "It's been a pleasure working with Sebastien and the team and I'm pleased to be able to report to our shareholders that our seed stake in BlueChilli has returned a 6.67 multiple in just over two years."
About BlueChilli
BlueChilli offers a unique model for identifying, building and commercialising new tech startup opportunities — Venture Technology.
In the Venture Technology model, BlueChilli backs startup entrepreneurs and their ideas, lowering the cost of development and commercialisation by taking an equity share in each new venture incubated.
Venture Technology involves investing proprietary IP, education and mentoring programs, investment capital and the creativity of a world-class product team to bring technology ideas to market.
Venture Technology results in new early-stage startup ventures equipped with the founder skills, technology platform and investor relationships they need for explosive growth.
BlueChilli was founded in 2012 by Sebastien Eckersley-Maslin who left a ten-year career in the Royal Australian Navy to pursue his passion in working with start-ups. Eckersley-Maslin leads an experienced, agile team of engineers, developers, designers, product managers and business advisors who are experienced in the rapid delivery and commercialising of tech startup ventures.
BlueChilli's growing portfolio of more than 40 early-stage tech startups is on track to achieve a goal of delivering 100 new startup ventures by 2016. BlueChilli is a privately held company headquartered in Sydney, Australia with a presence in Melbourne, San Francisco and New York. For more information see www.BlueChilli.com
For media enquiries:
Sebastien Eckersley-Maslin
media@bluechilli.com
+61 (02) 80968130
Nat Bradford
Bradford Public Relations
nat@bradfordpr.com.au
+61 (0) 437 812 102
Related News
Hackett powers ahead with Redflow at Base64

Technology entrepreneur Simon Hackett today reveals plans to enhance Base64, his $7 million renovated office complex built around an historic Adelaide mansion, by installing Austra...