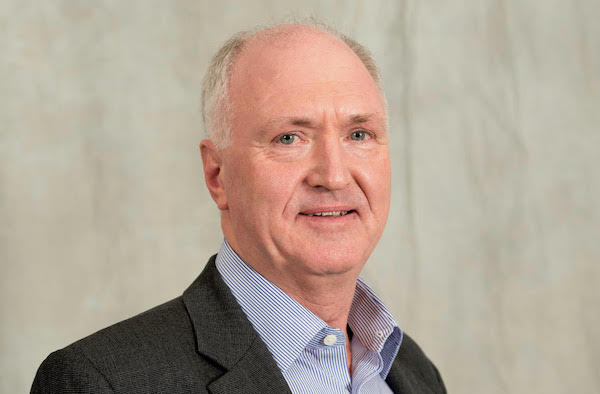 New Redflow board member David BrantAustralian energy storage company Redflow Limited (ASX: RFX) has today strengthened its Board by recruiting David Brant, an experienced businessman with strategic manufacturing expertise.
Melbourne-based Mr Brant is a Fellow of the Australian Institute of Company Directors (FAICD) with more than two decades of manufacturing and corporate experience in Australia and countries in Asia.
Mr Brant's background includes more than 20 years of senior management roles with Norgren, a manufacturer of automation equipment for a wide variety of industries. He then worked for Redflow as Vice President Strategy and Corporate Development from 2010-12 and ran his own start-up energy storage business Energy365 from 2014-17.
During the past decade, Mr Brant has also worked as a management consultant, providing high-level support for public and private companies and has held directorships for organisations including affordable housing provider Haven; Home, Safe, Nillumbik Health and Uniting Care Housing Victoria.
Redflow chairman Brett Johnson said Mr Brant's manufacturing expertise rounded out the Board's experience. "We wanted someone with a contemporary manufacturing background who could bring that expertise to bear as we develop and grow our manufacturing capabilities," he said.
"David brings that experience along with an extensive background in international business and strategic planning."
While Redflow's factory in Thailand uses a flexible labour-intensive assembly process that can supply its current requirements, the company is committed to identifying and taking advantage of advanced automated manufacturing technologies that can scale up production as demand grows.
Mr Brant said joining the Redflow Board fulfilled his ambition to support an Australian-based high tech business that offered strong growth potential for the future. "I have a passionate interest in renewable energy, especially energy storage, which came from my earlier role with Redflow," he said.
"I later started up my own energy storage business, which focussed on high-end battery installations for large residential and small commercial projects, so I bring to the table some hands-on experience in energy system deployment.
"I have a good understanding of modern manufacturing techniques and 'Factory of the Future' thinking, which I hope will assist Redflow to set the strategic direction for its manufacturing capacity."
Redflow Chief Operating Officer Richard Aird has also stepped down from the Board to focus his attention on scaling up the factory in Thailand and planning future manufacturing capabilities.
Mr Johnson praised Mr Aird's contribution to the company as a director. "We are enormously grateful to Richard for his role as a director of Redflow and we look forward to his ongoing contribution as Chief Operating Officer," he said.
For media assistance, call John Harris on +61 8 8431 4000 or email john@impress.com.au. To download high-resolution images, please visit the Redflow photo gallery.
About Redflow www.redflow.com
Redflow Limited, a publicly-listed Australian company (ASX: RFX), produces small 10kWh zinc-bromine flow batteries that tolerate daily hard work in harsh conditions. Marketed as ZCell and ZBM2, Redflow batteries are designed for high cycle-rate, long time-base stationary energy storage applications in the residential, commercial & industrial and telecommunications sectors, and are scalable from a single battery installation through to grid-scale deployments. Redflow batteries are sold, installed and maintained by an international network of energy system integrators. Redflow's smart, self-protecting batteries offer unique advantages including secure remote management, 100 per cent daily depth of discharge, tolerance of high ambient temperatures, a simple recycling path, no propensity for thermal runaway and sustained energy delivery throughout their operating life.
Related News
Redflow extends battery warranty to 10 years

Australian energy storage specialist Redflow Limited today announces that it has extended the warranty for its 10 kilowatt hour (kWh) ZBM2 and ZCell zinc-bromine flow batteries to ...