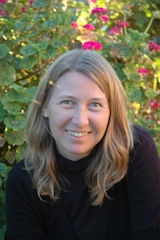 Australia's newest book publishing house, MidnightSun Publishing, will launch this week with support from two of the nation's most successful technology entrepreneurs, Ross Williams and Simon Hackett.
Swedish-born Australian author Anna Solding has established MidnightSun Publishing to encourage greater diversity in book publishing in Australia. "The publishing industry is experiencing major restructuring due to new technology, but the barriers that face new writers are greater than ever," says Anna.
"MidnightSun is different in the way that we embrace new technology. Rather than overlook new writers in search of the next blockbuster, we intend to publish a wide range of interesting titles that will connect new writers with readers.
"We believe MidnightSun has an advantage as a niche publisher that can exploit the technology revolution that is transforming the publishing industry. This will allow us to offer our titles in whatever format the reader wants, whether that's a traditional bound book or one of the burgeoning electronic book (e-book) formats."
MidnightSun Publishing will be launched at 7pm, Friday, February 10, 2012, at the SA Writers Centre on Rundle Street, Adelaide. *
Technology entrepreneur Simon Hackett, who recently sold his broadband company Internode to ASX-listed iiNet for $105 million, will undertake the official "ribbon-cutting" duties.  Another technology trailblazer at the event will be Ross Williams, who in 2006 sold his company Rocksoft for US$63 million. Ross has provided MidnightSun with financial and technical support.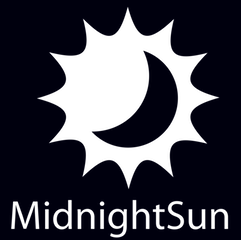 Anna Solding, who grew up in t
he Swedish city of Malmö, moved to Australia in 1999 to study English at The University of Adelaide and never moved back. Now happily settled in Adelaide with her partner and their three children, she has worked as a university tutor, photographer and translator to support her writing. Anna holds a PhD in Creative Writing, has co-edited the anthology Cracker! (Wakefield Press, 2003) and was a founding member and fiction co-editor of the magazine Wet Ink. 
Last year, Anna decided to start a publishing company with friends Ross Williams and Peter Cassidy. The name MidnightSun Publishing reflects both Anna's Swedish background and her sunny personality. The sun has always been her symbol, as "Sol" in her surname means Sun. The amazing MidnightSun logo was created by John Flanagan Willanski at Ink Rain.
The first title of the MidnightSun Publishing imprint, The Hum of Concrete, will be launched at Adelaide Writers' Week in March this year. 
For more information about MidnightSun Publishing, visit www.midnightsunpublishing.com.
For media assistance, call John Harris on 08 8431 4000 or email jharris@impress.com.au. 
* If you want to attend, RSVP to editor@midnightsunpublishing.com, for catering purposes.
Related News
Tech monocultures hold danger

Education technology expert Leo Gaggl has warned IT consumers against the dangers of accepting technology monocultures over competitive diversity. In a blog posted on Saturday, Mr...
Sitebook cures project pain

Australian-developed Sitebook has made managing building projects as easy as using your smartphone by adding project management tools to its affordable building safety app. First ...