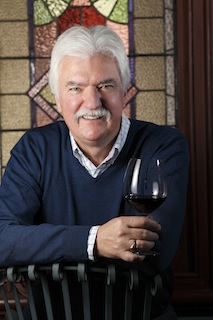 New Zealand has demonstrated the depth of its winemaking credentials by taking out half of the major honours at the 2011 Australasian Winestate awards announced last week at Adelaide's National Wine Centre.? ?
Biggest surprise was the 'Wine Of The Year' awarded to a New Zealand red from Craggy Range Winery, Hawkes Bay with its Le Sol Syrah 2009, grown in the Gimblett Gravels district.? ?This is the first time in 15 years of this regional judging and 33 years of Winestate Publishing that Australia has handed over its shiraz trophy crown to a syrah. Winestate publisher Peter Simic said that New Zealand syrah had been showing up in the top 10 wines of the competition for the past 15 years, knocking at the door of the traditional stronghold of shiraz in Australia.? ?Rutherglen Double Awards for Morris
In a fitting Australian acknowledgement of the Morris family's commitment over generations, the dual title of Australian Winemaker of the Year and Wine Company of the Year went to Morris of Rutherglen and David Morris.
"Morris has been a regular winner of the fortified section during each year of this competition, often winning four, or all five category, placings (again this year). The wines have an amazing track record of producing world class wines made by the current winemaker, David Morris, back to his father, the legendary Mick Morris' involvement," said Winestate editor, Peter Simic.
?"Our judges this year acknowledged the red wines of mid weight with spicy and appropriate characters moving away from the blockbuster shiraz wines of the past which may well tend to influence winemakers into the future," Mr Simic said.? ?"New Zealand winemakers usually win a third of the trophies, but this year they achieved half of the major awards on offer. It was bound to happen because over the last decade we have seen the occasional syrah make it into our top 10 from around 700 shiraz/syrah variety wines tasted.?  ?The winning wines are selected after a blind taste-off of the best 11,000 Australasian wines sampled by Winestate's expert judging panel over the past 12 months.
To be considered for the Winestate Wine of the Year Award, a wine must previously have achieved 4.5 to 5 stars by judges drawn from professional winemakers across Australia and New Zealand (including New Zealand Editor, Michael Cooper). There was also a Kiwi presence in the final trophy tasting, Mark Robertson, formerly of New Zealand's Matua Valley Winery, now at Dorrien Estate (Barossa valley), along with senior Australian wine show judges James Godfrey and Ian McKenzie.? ?Trends this year: "We are going through a generational change period like in the early 80s" says Editor, Peter Simic. "The current trend is to try unusual exotic newcomers and to favour leaner, greener wines with accompanying residual sugar which when they work it's fine. But we are also seeing many wines that have gone too far and have now lost the flavour components for which Australian & New Zealand wines are renowned. Give it five years and the cycle will have turned back!"
NSW features strongly in whites…
In a NSW show of strength, all five finalists in Semillon were again from the Hunter Valley and Shoalhaven Coast, show-casing the strength for Semillon.
Surprises included NSW winery Pokolbin Estate winning the best Riesling up against SA's traditionally highly rated Eden Valley and Clare Valley regions with another finalist from Wrattonbully in SA's South-East.
Putting some balance back to SA, in the Pinot Gris/Grigio category, usually dominated by New Zealand wine, this year the trophy went to Artwine, from the Clare Valley. Australia also dominated in the Cabernet, Riesling and Chardonnay classes.?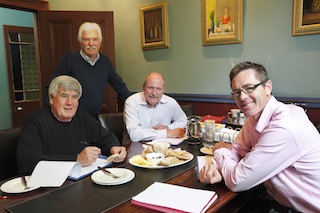 Mr Simic said Winestate now held the biggest tasting of Pacific -Tasman Regional wines and was the major wine taster putting Australia and New Zealand wines head to head. "Winestate is the last bastion of Australia vs New Zealand major wine show judging in Australia. "It just makes sense to keep the competition alive with the biggest Australian wine shows now tasting local wines exclusively.  "We are proud of the fact that Winestate was the first to promote Australian and New Zealand wines over 30 years ago in a trans-Tasman competition and have done so consistently ever since.? ?"New Zealand may have been catapulted to world attention with its outstanding sauvignon blancs, but this competition demonstrates its winemakers are capable of producing world-class wines across a range of varietals," Mr Simic said.? ?NZ won the major trophies for the best sparkling wine, pinot gris, sauvignon blanc, pinot noir, merlot and for the first time, the inaugural best alternative red and best alternative white wine.
??WINESTATE WINE OF THE YEAR AWARDS?
Wine Company of the Year, Australia: Morris Wines?
Winemaker of the Year, Australia: David Morris
?Wine Company of the Year, New Zealand: Saint Clair?
Winemaker of the Year, New Zealand: Dominic Maxwell  (Greystone)?
Wine of the Year:  Craggy Range, Le Sol, Gimblett Gravels, Syrah, 2009? ?Australasian ~ category winners: 
Winners of a final taste-off of the top 5 in each class?
Cabernet & Blends: Saracen Estates, Reserve, Margaret River, Cabernet Sauvignon, 2008 (Aust)?
Pinot Noir: Lowburn Ferry, Home Block, Pinot Noir 2010 (NZ)?
Chardonnay: Mistletoe, Reserve, Hunter Valley, Chardonnay 2009  (Aust)?
Semillon: Coolangatta Estate, Estate Grown, Shoalhaven Coast, Semillon 2006  (Aust)?
Sauvignon Blanc: Giesen, The Brothers, Marlborough, Sauvignon Blanc 2010 (NZ)?
Fortified: Morris of Rutherglen, Rare Old Premium, Rare Tawny (500ml) NV  (Aust)?
Sweet: Bunnamagoo Estate, Kids Earth Fund Autumn, Semillon (375ml) 2010 (Aust)?
Alternative Red: Villa Maria, Reserve, Malbec 2009  (NZ)?
Merlot & Blends: Crossroads Winery, Vineyard Selection, Kereru Rd Merlot Cabernet 2009 (NZ)?Shiraz / Syrah: Craggy Range, Le Sol, Gimblett Gravels, Syrah 2009 (NZ)?
Riesling: Pokolbin Estate, Hunter Valley, Riesling 2011 (Aust)?Pinot Grigio/Gris: Artwine, Clare Valley, Pinot Grigio 2011 (Aust)?
Alternative White: Passage Rock, Viognier 2010 (NZ)?Sparkling: Twin Islands, Marlborough, Pinot Noir Chardonnay NV (NZ)? 
*The list of top five winners for each category is available on request.
?Contact: Peter Simic, Mobile  0414 695 232?
Media Assistance, Mike O'Reilly:  0414 882 505   
Related News
John's vision for QCamPro becomes a reality

Australian security expert John Convill today is watching a bright idea he had in 2010 - of a smartphone app that could monitor IP video surveillance cameras - become an internatio...
Robyn's way to less stress au naturel

Adelaide-based marketer Robyn Lee has launched a new business that aims to show people how to beat the negative effects of stress through education and knowledge. Called Evolving ...
McGuire back for new Eve of Destruction

Legendary singer Barry McGuire will unveil a major reworking of his 1965 hit Eve of Destruction when he performs in Australia next month. McGuire has recorded the new versio...