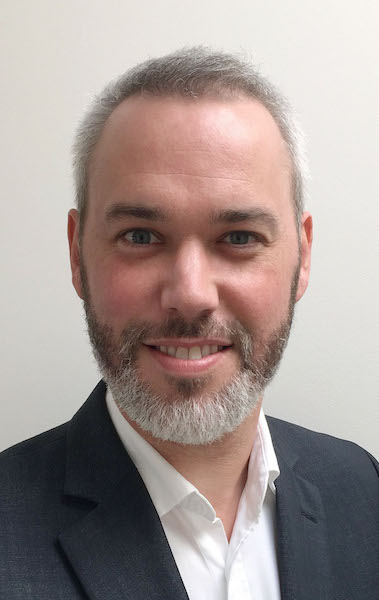 UltraServe today unveils a new version of its SmartStack Platform-as-a-Service (PaaS) tailored for medium-sized organisations, which it expects to turbocharge export sales, especially in Asia.
During the past year, Australian managed cloud services provider UltraServe has seen exports go from a standing start to 35 per cent of sales due to demand for SmartStack, which provides hybris commerce services for enterprise customers in Australia and New Zealand as well as multinationals in the US, Europe, Brazil and India.
UltraServe General Manager Adam Chicktong said SmartStack for midmarket meant the company no longer had to walk away from smaller sales. "This more modular version will support websites with 250,000 visitors a month whereas our enterprise version started at 2.5 million a month," he said.
"As a result, we've more than halved the monthly cost for midmarket companies wanting to deploy hybris, which appeals to many prospects we're talking to in Asia, not to mention Australia."
Founded in 2000, UltraServe is the Australian-owned market leader in this country's cloud and managed services industry. In 2009, UltraServe became the first company to launch a true on-demand cloud product in Australia. UltraServe partners with organisations like SAP and Amazon Web Services (AWS) to deliver the world's fastest growing omni-channel commerce platform, hybris, in the cloud. In 2014, Simon Hackett became a key investor in UltraServe.
SAP hybris Director of Channels (Asia Pacific) Chris Thorp said SmartStack made hybris "run simple". "SmartStack gives customers and our system integration partners a reliable, reputable way to deliver a scalable hybris environment," he said.
SmartStack is the fastest, most scalable and resilient way to build and deploy hybris commerce platforms in the cloud. Globally available, SmartStack allows rapid provisioning; application performance dashboards; auto-scaling to meet peak demands; 24x7 operational management; hybris multi-site deployment ready; and truly immutable infrastructure.
SmartStack for midmarket delivers all the functionality of the enterprise version, tailored for a growing organisation. Customers can choose from four levels of support, with the flexibility to 'spin up' new environments as they require them. Additional benefits for system integrators deploying hybris include the ability to deploy SmartStack environments in less than 45 minutes with no downtime due to Blue-Green deployments.
Adam Chicktong said value and flexibility were the greatest benefits offered by the new version of SmartStack. "Midmarket customers both in the B2B and B2C space can choose the transaction volume and support level they require at their current stage of development," he said.
"As they grow, SmartStack can evolve with them, right through to our full enterprise offering."
For media assistance, call John Harris on 0414 789 995 or email john@impress.com.au.
About UltraServe
Since its founding in 2000, UltraServe has become a market leader in the Australian cloud and managed hosting services industry. In 2009, UltraServe was the first company to launch an Infrastructure as a Service (IaaS) cloud computing product in Australia – a true testament to its company vision of being industry innovators. UltraServe has continued to broaden its business model through key channel partner relationships such as Amazon Web Services and SAP hybris, which will continue to shape the direction of the business moving forward. UltraServe is 100 per cent Australian-owned – creating and shaping the adoption of cloud technology in this country. Learn more at http://www.ultraserve.com.au.
Related News
UltraServe joins hybris Extend for growth

Managed cloud services company UltraServe expects faster local and global growth after becoming a managed public cloud provider for hybris software, the world's fastest-growing com...
UltraServe rides SAP Hybris demand into US

UltraServe CEO Matt HylandAustralian ecommerce specialist UltraServe has expanded into the United States, opening an office in Chicago to meet demand for its SmartStack-powered SAP...