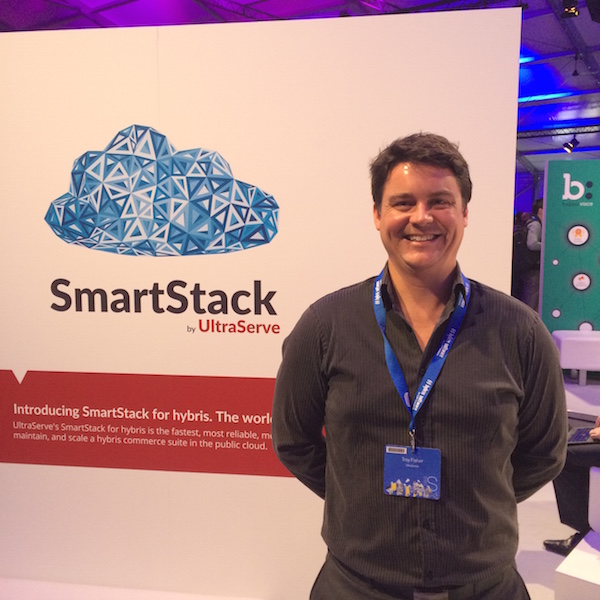 UltraServe has unveiled a globally unique innovation that allows its hybris Platform as a Service (PaaS), SmartStack, to scale automatically to meet ramping customer demand based on social media activity.
Coinciding with this week's hybris Global Summit in Germany, UltraServe's breakthrough enables its cloud-delivered infrastructure to pre-emptively scale before demand starts growing. SmartStack Social Scaling is made available exclusively for the hybris commerce platform.
UltraServe Platforms Manager Troy Fisher said a complex commerce application configured for traditional auto-scaling could take as long as 10-20 minutes to scale up after a wave of demand started growing. "During high traffic campaigns such as those driven by ads on TV, you have just seconds to respond," he said.
"Anything that can be done to pre-empt demand delivers a better customer experience - which is exactly why we've incorporated social media-aware scaling into SmartStack.
"In real time, SmartStack looks into social media channels such as Twitter for specific search phrases that might indicate a customer is going to receive a strong traffic surge. Event-based triggers then adjust the capacity accordingly.
"Normally, scaling doesn't start until the water is around your neck. This new functionality allows us to read signs from the social media horizon to identify when a large wave of demand is on the way."
UltraServe is an Australian-owned company that provides on-demand ecommerce platforms for customers in Australia, New Zealand, Asia, the Americas and Europe. UltraServe distinguishes itself by aligning its fees with its customers' objectives, whether that's a fee per transaction or per page view.
While cloud services have reduced the lead time required for scaling infrastructure from months to minutes, UltraServe's SmartStack Social Scaling takes it to the next level by enabling commerce sites to scale for impending demand before it arrives.
UltraServe CEO Samuel Yeats said the addition of social media-aware scaling to SmartStack would equip businesses to meet unexpected waves of demand. "For customers, forewarned is forearmed," he said.
"Poor performance is costing retailers money. There's clear evidence that reducing page load times improves online sales conversion rates. In the US, Walmart.com found that for every second of improvement in page loading times, they recorded a two per cent increase in conversions."
UltraServe is providing the first public demonstrations of SmartStack's social media-aware functionality at the hybris Global Partner Summit in Munich. This capability is automatically available to its existing customers.
For media assistance, contact John Harris on +61 8 8431 4000 or email john@impress.com.au.
About UltraServe
UltraServe began its operations in 2000 and has developed to become a market leader in the cloud and managed hosting services industry. In 2009, UltraServe was the first company to launch a true Infrastructure as a Service (IaaS) cloud computing product in Australia – a testament to its company vision of being industry innovators. UltraServe has continued to broaden its business model through key channel partner relationships such as Amazon Web Services and hybris, an SAP company, which will continue to shape the direction of the business moving forward. For more information, visit http://hybris.ultraserve.co
Related News
UltraServe drives into Asia with hybris

Managed cloud services provider UltraServe accelerates its sales drive into Asia next week on an invitation-only tour with hybris, the world's fastest-growing commerce platform pro...