---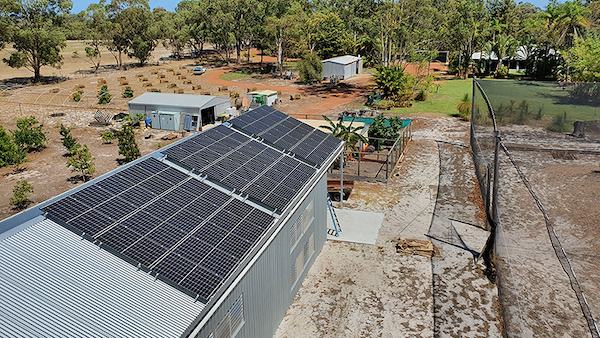 After losing power as the night horizon glowed orange with bushfires last summer, WA orchardists Jeff and Kerry Murray installed Redflow batteries to take their property off-grid and make it energy-independent year-round.
Power outages have plagued the Murrays' farm - called Kalyakool, a Noongah word meaning "forever more" – since they bought the 34-hectare property near Gingin, 90km north of Perth, in 1994.
Mr Murray said the threat from the December bushfire was "the last straw". "Our water comes from two bores, so without power, we can't get any water," he said. "The summer fire didn't get to us, but it impinged on us through the loss of power for a whole day, which was followed by multiple outages as they brought it back on. If fire does reach us, we need energy to run the pumps to defend our property, which is why the bushfire was the last straw for us."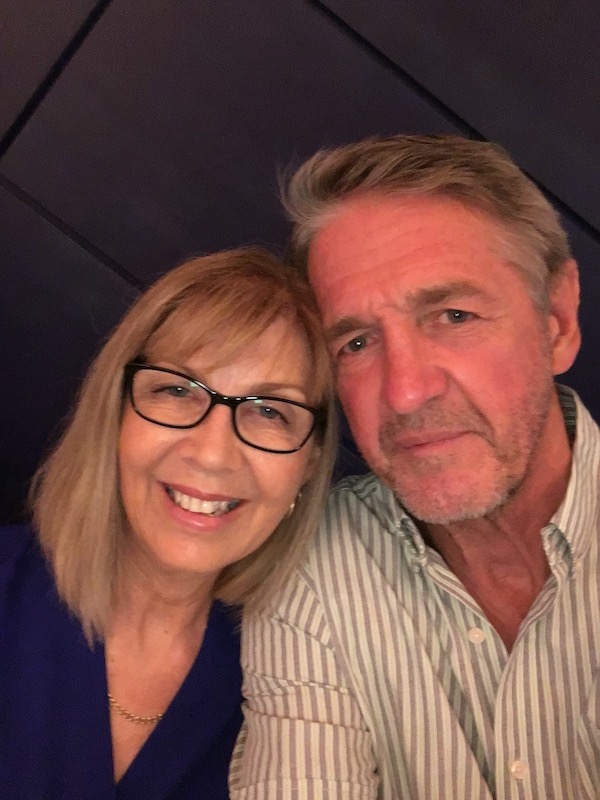 Mr Murray, who worked for the WA Fire Service for 22 years and was also fire chief on Hamilton Island in Queensland, said the unreliable electricity supply at Kalyakool Farm "was quite debilitating".
"We've been here 26 years and we would not have had a year go by without blackouts, which could be anything from a minute to a day. Those power failures caused us a lot of frustration. If the power went off for a day, we couldn't water. As well as blackouts, we also had power surges, which was a risk to our electrical equipment."
As well as running Murray Gray beef cattle, the Murrays have 600 Chinese Jujube trees at Kalyakool Farm, which produce a super fruit that has been popular in Chinese cuisine for thousands of years. The farm's two bore pumps provide water for the orchard, the stock and the Murray's farmhouse.
After the fire, Mr Murray contacted Redflow's WA integration partner, Leith Elsegood of TIEC Electrical, who by February had installed four Redflow ZBM2 batteries, three Victron 8000VA battery inverter-chargers and 45 Longi solar panels, capable of harvesting 14 kilowatts peak (kWp) of solar energy per hour.
Since TIEC commissioned the 40 kilowatt-hour (kWh) Redflow energy storage system, Kalyakool Farm has gone off-grid, allowing it to eliminate its power problems, including both blackouts and surges. "Now we are sailing very smoothly with the new Redflow energy storage system," said Mr Murray.
"I did a lot of research before choosing Redflow. Lithium was the catchcry word at the time when I started looking, but they have their inherent problems. They overheat. They catch fire. Cars have been burnt out. Houses have been burnt out. Airplane luggage compartments have caught fire because lithium batteries have gone off. Lithium could blow up on you at any time.
"With my firefighting background, safety was always at the front of my mind. We needed batteries that were reliable, efficient and safe to use and were not affected by heat. Leith has an enormous passion for the Redflow battery, because of its simplicity and its ability to do the job. The fact that the ZBM2 battery is recyclable was a big attraction for us.
"Now the system is in place and we're going well. I've driven it pretty hard since we've had it, like turning on pumps when I didn't need to. I've taken batteries down as low as I could and then kicked in the grid purely to charge the batteries. It has taken everything I threw at it. I can check the system via the Internet whenever I want. The Redflow remote monitoring is good and only going to get better.
"The bottom line is that this is a good business decision. We will get back our money in eight to 10 years at the current price of power. As the price of energy goes up, we'll pay it back even quicker."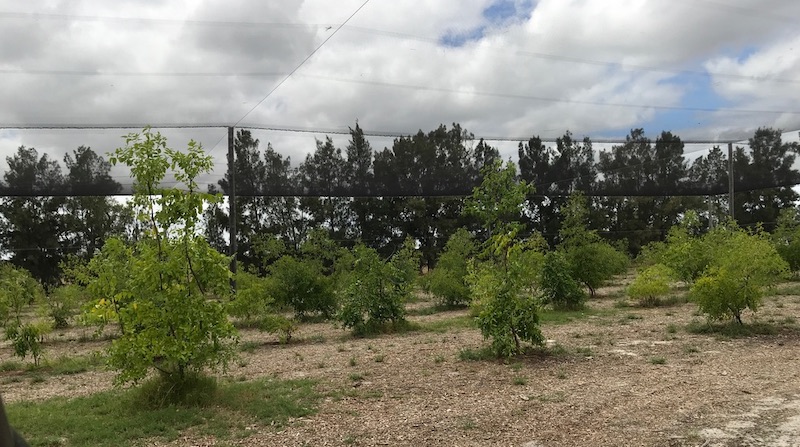 TIEC Electrical founder Leith Elsegood said the Redflow energy storage system at Kalyakool Farm has been designed as an off-grid system, although it retained a grid connection as a backup power option. "Jeff has all the energy he needs to run his property, including the power to run his pumps and protect his property, even if bushfires take out the electricity grid," he said.
For media assistance, call John Harris on 08 8431 4000 or email john@impress.com.au.
About Redflow
Redflow Limited, a publicly-listed Australian company (ASX: RFX), produces small 10kWh zinc-bromine flow batteries that tolerate daily hard work in harsh conditions. Marketed as ZCell and ZBM2, Redflow batteries are designed for high cycle-rate, long time-base stationary energy storage applications in the residential, commercial & industrial and telecommunications sectors, and are scalable from a single battery installation through to grid-scale deployments. Redflow batteries are sold, installed and maintained by an international network of energy system integrators. Redflow's smart, self-protecting batteries offer unique advantages including secure remote management, 100 per cent daily depth of discharge, tolerance of high ambient temperatures, a simple recycling path, no propensity for thermal runaway and sustained energy delivery throughout their operating life. sustainable energy storage
Related News
Redflow applauds SA Govt battery policy

Australian battery company Redflow Limited has applauded the South Australian government's decision to invest $150 million in battery technology to support the State's ...
Redflow Board gains manufacturing expertise

New Redflow board member David BrantAustralian energy storage company Redflow Limited (ASX: RFX) has today strengthened its Board by recruiting David Brant, an experienced business...