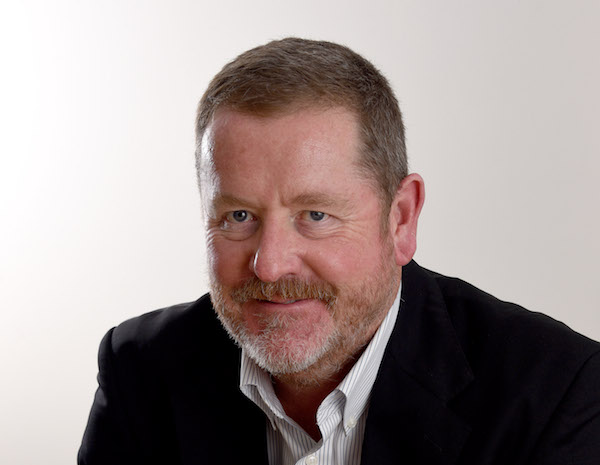 Redflow Chairman Brett Johnson
Australian battery company Redflow Limited (ASX: RFX) has today received in Australia the first battery electrode stacks made by its new Thailand facility.
The battery stack is the critical part of the Redflow ZBM2 zinc-bromine flow battery, containing electrodes that charge the battery by "plating" zinc on a membrane and then discharge it by reversing that process, which can sustain 10 kilowatt-hours of energy storage capacity for the battery's operating life.
At Redflow's Brisbane headquarters, the Thai-made battery stacks will be installed on ZBM2 battery tank sets (without stacks) which were manufactured last year at the former factory in North America.
Redflow Chairman Brett Johnson said these complete batteries would be tested and then supplied to customers to meet existing orders. "As we manufacture stacks for these approximately 200 tank sets, we will progressively validate high-quality components and sub-assemblies at our factory," he said.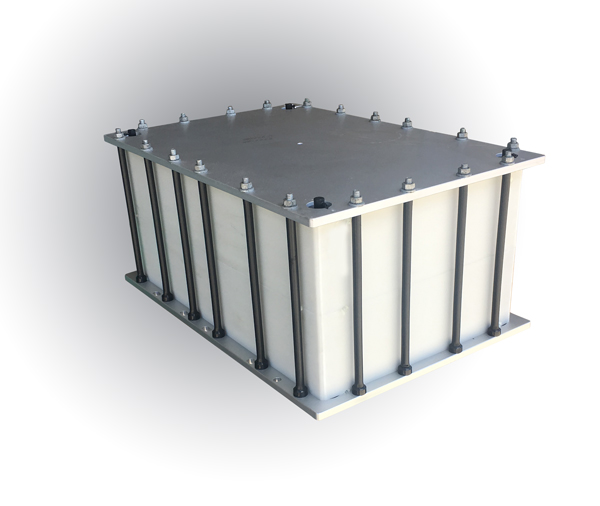 "We aim to produce fully tested new batteries 'end-to-end' in our Thai production line prior to the end of June this year. As I noted at our AGM, once we achieve this milestone, we will be able to ramp-up production in Thailand in line with customer demand. Once fully operational and orders warrant it, the manufacturing line should be able to manufacture up to 250 complete batteries a month.
"Should demand increase beyond that volume, the capital cost involved to establish a second manufacturing line is not problematic."
Redflow's progressive commissioning of production from its factory in Thailand is the latest step in a strategic redirection announced last year that aims to build high-quality zinc-bromine flow batteries closer to proven markets for the company's products. Since then, Redflow has:
Selected Thailand as its preferred country of manufacture and signed a three-year lease on a 1500-square-metre building at the Hemaraj Chonburi Industrial Estate, 110km southeast of Bangkok and 25km from the Laem Chabang deep sea container port
Appointed Richard Aird as CEO, and recruited Brett Johnson as independent non-executive chairman and Jenny Macdonald as an independent non-executive director and chair of its Audit Committee as part of recent board renewal
Commenced manufacturing its first battery components at the Thai factory during December 2017 and produced the first battery electrode stacks during January this year
Continued to sell and supply its ZBM2 and ZCell batteries to customers in residential, telecommunications and commercial market segments.
Mr Johnson said achieving its commitments was a major part of Redflow's agenda for success in 2018. "The Board and management are confident that we will be producing well-made and reliable Redflow batteries in substantial numbers during the second half of 2018," he said.
For media assistance, call John Harris on +61 8 8431 4000 or email john@impress.com.au.
About Redflow www.redflow.com
Redflow's unique zinc-bromine flow batteries are designed for stationary energy storage applications ranging from its ZCell residential battery to its scalable ZBM2 batteries for industrial, commercial, telecommunications and grid-scale deployment. Redflow Limited, a publicly-listed company (ASX: RFX), produces high energy density batteries that are sold, installed and maintained by an international network of system integrators. Redflow batteries offer unique advantages including 100 per cent depth of discharge, tolerance of ambient temperatures as hot as 50 degrees Celsius and sustained energy storage of 10 kilowatt-hours (kWh) throughout their operating life.
Related News
Redflow unveils battery lab in Adelaide

Australian battery manufacturer Redflow Ltd has established a battery laboratory in Adelaide to assist with its software development and to certify its zinc bromide flow batteries ...