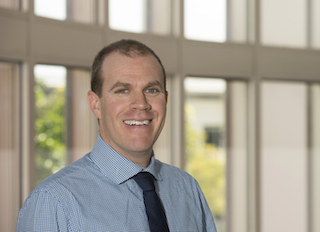 The New Venture Institute at Flinders University will partner with SA Enterprise Workshop and the business and entrepreneurial expertise of successful South Australian enterprises when it re-launches the new Enterprise Workshop today.
The Enterprise Workshop is a highly successful entrepreneur development and business accelerator program within South Australia that aligns well with the objectives of Flinders' New Venture Institute to foster innovation and entrepreneurship.
Commencing in March next year and concluding in October, the Workshops involve 100 hours of contact time and related mentoring and team building activities delivered by experienced business people many of whom have previously graduated from the Enterprise Workshop.
Speaking ahead of the re-launch of the Enterprise Workshop at the Adelaide Town Hall this evening, Chair of NVI Advisory Council and SA Enterprise Workshop Chair, Dr Nick Begakis AO said "this program builds on a wonderfully rich history of success and allows entrepreneurs and entrepreneurs-to-be to join together with extraordinary people, passionate about innovation and entrepreneurship whether it is in technology or in services, in a once in a lifetime experiential learning experience."
New Venture Institute Director, Matt Salier, said the re-launch of Enterprise Workshop involved an update of the workshop program, which has existed in South Australia for nearly 35 years, retaining its entrepreneurial, corporate focus as "an accelerated, practical MBA style experience".
"According to previous market research, Enterprise Workshop participants and their companies generated over $1 billion in revenues, pumped more than $100 million in profits back into the SA economy and created more than 6000 jobs over a 20 year period," Mr Salier said.
"Enterprise Workshop is a highly successful program and the New Venture Institute is delighted to be harnessing the Workshop and University's business connections and partners to deliver the skills and entrepreneurial outcomes required for the further development of the State's economy," he said.
Media representatives are invited to attend the re-launch of SA Enterprise Workshop at the Adelaide Town hall at 5.30pm, Thursday 28 November 2013. The event is supported by the Adelaide City Council.
Further details:
New Venture Institute Director, Mr Matt Salier: Mob 0419 149 375
Enterprise Workshop Program Facilitator, Ms Carol Haslam: Ph: 08 8201 7943
Thursday, 28 November 2013
Related News
Marcelo catches business bug in Australia

Brazilian entrepreneur Marcelo Salviati, who migrated to Adelaide last year, has launched an Australian business to import products including a nifty electric bug-catching de...
Domain claims SA dealer spot for Lanier-Ricoh

Adelaide printer specialist Domain Technologies has announced its appointment as a Lanier-Ricoh Authorised Copier Dealer for South Australia. Domain Technologies promotes itself a...
Juice evangelists blend business with passion

After a lifestyle change that has shed many kilos, Melbourne couple Jonathan and Anne Martin have launched a new business to evangelise the benefits of juicing and blending as part...