Port Augusta expo to explore community concerns about proposed SA nuclear waste dump from September 2-4, 2016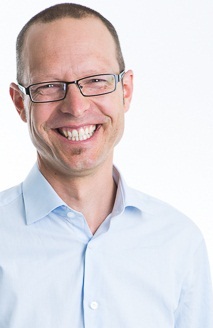 Conservation SA CEO Craig WilkinsCommunity concern is mounting about plans to store high level radioactive waste above ground for years before building a proposed nuclear waste dump, warns Conservation SA CEO Craig Wilkins.
"From our public consultation, most people think this proposed dump is an 'out of sight, out of mind' idea, where we bury the waste deep in the outback and that's it," he said. "The reality is very different.
"The Nuclear Fuel Cycle Royal Commission was very candid: The project only stacks up financially if we import and stockpile 50,000 tonnes of nuclear waste above ground for as long as 17 years before we can deposit it in an underground disposal site. Indeed, that 'interim' surface site will store tens of thousands of tonnes above ground for the next 100 years.
"So, we acquire the risk and responsibility for this nuclear waste before we know if we can actually build and operate the ultimate repository – let alone obtain community consent for it.
"Before we get there, ships containing that high-level waste enter South Australian waters through problem areas such as the South China Sea, then traverse our prawn and tuna fisheries, aquaculture zones and tourism hotspots every month for 70 years. That is a huge amount of risk.
"The plan would require a purpose-built nuclear port and rail line with nuclear waste being stored at five different locations across the state. While these facts are publicly accessible, they've been obscured by the promise of eye-popping windfall profits from this proposal."
However, community concern has grown as South Australian citizens identify problems with the financial viability, environmental impact and community effects of the proposed nuclear waste dump.
In Port Augusta, a two-day community forum, called Exposure 2016, will run this weekend, from September 2-4, at the city's Institute Theatre, starting on Friday night with 'Talking Straight Out'. This exhibition showcases the famous Irati Wanti campaign when senior Aboriginal women from Coober Pedy, the Kupa Piti Kungka Tjuta, defeated Federal Government plans to dump radioactive waste on their land.
The free event will also include sessions on the SA Government's international nuclear waste dumping plans; current Federal Government plans to dump waste in the Flinders Ranges; traditional owners' voices and rights; impacts of radiation on people and the environment; impacts on industries including tourism, farming and recreation and the track record of radioactive waste management / mismanagement in South Australia and globally.
For many South Australians, the proposed nuclear waste dump in the State's outback invokes memories of Maralinga and Emu Fields, the South Australian sites of nine British secret nuclear tests between 1953 and 1963. The tests exposed local Aboriginal communities to radiation that caused cancers, blindness and ongoing genetic damage. British and Australian servicemen were also exposed and radioactivity was detected in SA, NT, NSW and Queensland.
South Australian singer Mike Roberts also communicates concern about the nuclear waste dump in his new song Welcome to the Nuclear State. Listen at http://www.cdbaby.com/cd/mikeroberts23#.
Media contacts
For community concerns about the SA nuclear waste dump, visit http://www.nodumpalliance.org.au/. To line up an interview with Craig Wilkins, call John Harris on 08 8431 4000 or email john@impress.com.au.
For media assistance with Exposure 2016, call Cat Beaton on 0434 257 359 or Clare Brown on 0435 590 374 or register online at http://www.conservationsa.org.au/exposure2016_register
About Conservation SA (The Conservation Council of South Australia)
The Conservation Council of South Australia (Conservation SA) is committed to protecting, restoring and conserving South Australia's natural environment and advocating for a more sustainable future for our state. Conservation SA was established in 1971 to provide a shared voice for community environmental organisations from across South Australia. As the state's peak environment organisation, we represent 90,000+ people in around 60 environment related community groups across SA. To learn more, visit http://www.conservationsa.org.au/.
Related News
Alan Greig trades in keyboard for corkscrew

After running some of SA's most successful software companies, IT entrepreneur Alan Greig has headed for the hills with his wife Jane Mitchell to run a restaurant in one of SA's ol...