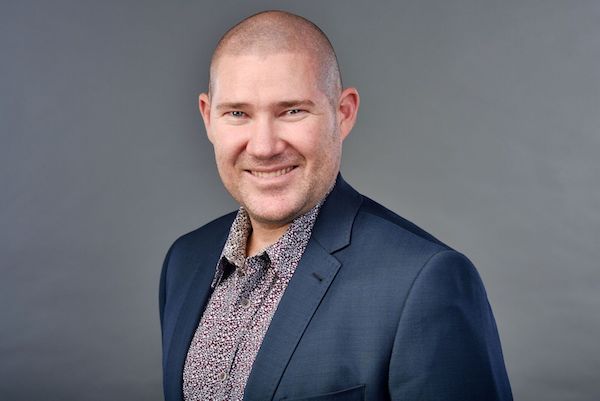 UltraServe Chief Revenue Officer Paul McClureAustralian commerce specialist UltraServe has recruited experienced technology executive Paul McClure to the new position of Chief Revenue Officer (CRO) to accelerate its international growth.
The latest step in a management redesign to streamline supporting enterprise customers, Paul's role will focus on driving UltraServe's revenue growth, specifically generating new opportunities from strategic partnerships, product development and new customers.
Paul has more than 20 years' experience in technology leadership positions including sales, strategy and business development, technology and product development. Paul worked for Commvault for the past 11 years, including establishing Commvault's worldwide cloud and service provider line of business. His most recent role, which was based in San Francisco, will assist with UltraServe's global expansion.
Now located in Sydney, Paul will manage UltraServe's sales, pre-sales and marketing functions, reporting directly to the company's Chief Executive Officer Matthew Hyland.
Matt Hyland said Paul brought a wealth of experience to the new Chief Revenue Officer role. "Paul's goal is to drive our revenue growth through product development and building partnerships to further strengthen our valued-based market offering to our existing and new customers," he said.
Paul McClure said he was attracted to UltraServe by its unique service offerings, business agility and its large addressable market. "UltraServe is heavily differentiated in a large and rapidly growing market space," he said.
"Online commerce is changing the way people buy and consume products and technology, which is leading companies to make that transition from traditional bricks and mortar stores to online and omni-channel routes-to-market. It's a quite complex area which presents an ever-expanding opportunity as organisations need to make significant investments in expertise and technology to realise their true potential.
"UltraServe is very disciplined in its approach to the market by focusing exclusively on commerce and not trying to be all things to all people. UltraServe has specific areas of expertise, which include working with market leaders like SAP hybris, Adobe and Amazon Web Services (AWS) to deliver via a Platform-as-a-Service model. We take away a lot of the complexity of delivering hybris on AWS.
"UltraServe is a nimble organisation, so it's in a great position to respond to the rapid pace of innovation. My role includes how to define our products, packaging, pricing and partnerships to better align to the buying motions of the typical customer."
Outside of work, Paul's life is filled with family, along with a passion for sports and music, which includes avidly collecting vinyl records, with more than 1200 LPs so far - and growing. "I love the whole vinyl experience, from finding that rare gem in a dingy record store in Amsterdam to placing it on the turntable and listening," he enthuses.
For media assistance, call John Harris on +61 8 8431 4000 or email john@impress.com.au.
About UltraServe http://www.ultraserve.com.au
Since its founding in 2000, UltraServe has become a market leader in the Australian Cloud and managed hosting services industry. In 2009, UltraServe was the first company to launch an Infrastructure as a Service (IaaS) Cloud computing product in Australia – a true testament to its company vision of being industry innovators. UltraServe has continued to broaden its business model through key channel partner relationships such as Amazon Web Services and SAP Hybris, which will continue to shape the direction of the business moving forward. UltraServe is 100 per cent Australian-owned – creating and shaping the adoption of Cloud technology in this country.
Related News
UltraServe raises $5M to fund global growth

UltraServe CEO Matthew HylandAustralian e-commerce specialist UltraServe has launched a $5 million capital raising to accelerate its international growth into the US and European m...