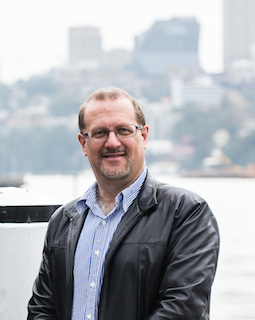 Internode founder and NBNco director Simon Hackett today joined the board of leading Australian battery pioneer RedFlow (ASX:RFX), as a non-executive director.
Simon assumed his new role at the Annual General Meeting of RedFlow (ASX:RFX) which was held in Brisbane. The highly regarded technology investor made an investment of $2.2 million into ASX-listed company RedFlow this May, adding to a portfolio of innovative Australian technology businesses, including AvSoft and UltraServe.
Simon said he was delighted to join the RedFlow board. "RedFlow offers a truly disruptive technology that can contribute strongly to the renewable energy revolution," he said.
RedFlow http://redflow.com/ is a market leader, being one of the first companies to install fully operational and functional zinc-bromide modules (ZBMs) into a range of stationary energy applications. The ZBM's capability of daily deep charge and discharge makes it ideal for storing and shifting intermittent renewable energy, managing peak load on the grid and supporting off-grid ('island') power systems.
"After a long period of research and development work to create the ZBM solution, RedFlow is now in full commercial production of their battery systems. The time is right for RedFlow - and for the renewable energy sector. I'm excited to be a part of it," said Simon.
As a leader in the telecommunications industry, recently receiving the Charles Todd Medal for excellence, Simon is welcomed to the board by RedFlow Chairman Howard Stack.
Howard said: "Simon's experience with developing and commercialising disruptive technologies with global applications, combined with his entrepreneurial skills, will be invaluable to RedFlow as we move into our commercialisation phase. This is a strategic appointment for RedFlow and we look forward to Simon's contributions."
Simon founded Internode in 1991, growing it to become Australia's largest privately owned broadband company by 2011, when he sold it to ASX-listed iiNet.
He was a non-executive director of iiNet from August 2012 until November 2013, when he stepped down to become a non-executive director on the board of NBNCo Limited. For more about Simon's background, visit http://www.simonhackett.com/about.
For media assistance, call John Harris on 08 8431 4000 or email john@impress.com.au.
Related News
VAF turns up national sales volume in 2016

Iconic loudspeaker manufacturer VAF Research is aiming for strong growth this year with innovative new products, a beefed-up channel and the backing of technology entrepreneur Simo...
AvPlan takes off in the USA

The internationally successful AvPlan software, which allows pilots of high performance planes to use an iPad to prepare and file their aircraft flight plans in just minutes, is no...
Hackett Foundation sponsors WOMADelaide 2016

The charitable foundation run on behalf of the family of technology entrepreneur Simon Hackett has agreed to become the Presenting Sponsor of the WOMADelaide world music festival...