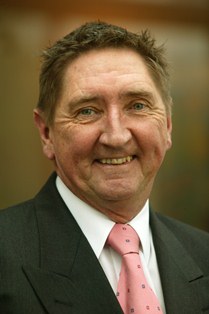 After running some of SA's most successful software companies, IT entrepreneur Alan Greig has headed for the hills with his wife Jane Mitchell to run a restaurant in one of SA's oldest buildings.
Alan and Jane, who has an extensive background in recruitment and professional development, have bought the historic Leonards Mill restaurant and function centre on the Fleurieu Peninsula.
The restaurant, which they are in the process of refurbishing before a planned pre-Christmas launch, is in a building that dates back to 1859, just 23 years after the colony of South Australia was founded.
Located in Second Valley, the bay was imaginatively named by SA's visionary Colonel William Light who came across the sea-facing valley shortly after discovery Rapid Bay – which was the first valley!
With a professional pedigree that includes being CEO of SA-based software innovators Prophecy and Empower, Alan has accepted second fiddle position at Leonards Mill, where he will stock and manage the bar while Jane will be in charge of the overall operation.
Alan said the immediate challenge after getting the keys next month was to refurbish Leonards Mills. "We want to refresh it a bit," he said. "Our intention is to brighten up the main bar and restaurant area and to make it feel a bit more contemporary, while keeping the heritage flavour.
"We'll open a few weeks later, with our main goal being to get through the high demand period of Christmas and the summer break, when a lot of people head for the beach. We'll start with lunch and dinner, seven days a week, before looking at functions and weddings further down the track.
"We plan to offer an affordable, quality menu with a strong focus on local produce, including Angus beef from the Coorong and local seafood such as Kangaroo Island oysters and King George whiting.
"The fun part for me is putting together the wine list which will have a fair concentration on wines from the Fleurieu Peninsula and Adelaide Hills."
One of the items on a fairly lengthy to-do list is to create an initial website for Leonards Mill at the web address www.leonardsmill.com.au.
If you want to catch up with Alan or Jane, you can email them at alan@leonardsmill.com.au or jane@leonardsmill.com.au.
Related News
SA 'green' builder skips waste on site

Environmentally-conscious SA builder Energy Aspect Living has designed its construction processes to eliminate building site waste and avoid the need for on-site skips. At a time ...
Robyn's way to less stress au naturel

Adelaide-based marketer Robyn Lee has launched a new business that aims to show people how to beat the negative effects of stress through education and knowledge. Called Evolving ...