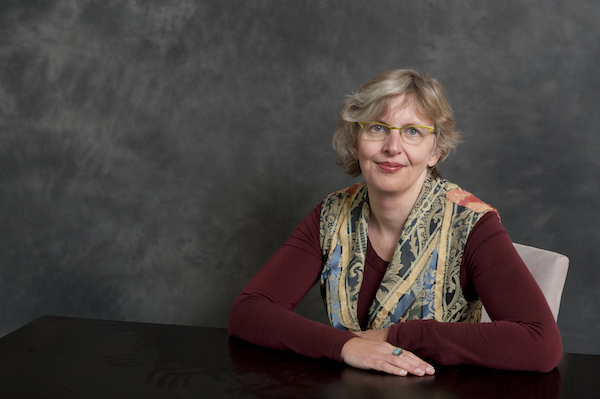 Professor Marion MaddoxThe steady erosion of free, compulsory and secular education in Australia risks more than a century of gains in national integration warns a prominent researcher of religion and politics in this country.
The Federal Government's recently-announced $4.6 billion funding package for Catholic and Independent schools will worsen "one of the most religiously and economically segregated systems in the western world," Professor Marion Maddox of Macquarie University will say in a public lecture in Adelaide on Friday this week.
"When colonial governments began spending on education, they conceived a nation-building role for schools. They were a place for kids to learn to live together as one people. We really have lost that idea of education helping a whole community to grow up together."
Professor Maddox, from the Department of Modern History, Politics and International Relations at Macquarie University, will examine the achievements of Australia's free, compulsory and secular education system in the 2018 Catherine Helen Spence Oration in Adelaide on Friday, October 26. "For reasons that have little to do with religious commitment, and more with politics, we have forgotten the secular values that motivated our system's founders," she proposes.
The oration on "Religion and Public Life" commemorates one Australia's most influential social activists - political reformer and writer Catherine Helen Spence, who was a Unitarian preacher in South Australia in the late nineteenth century.
Revealing the central theme of her oration, Professor Maddox said that colonial policy-makers during the second half of the nineteenth century appreciated schooling's integrative function for the nascent nation. "Not only did the colonial parliaments decide against sectarian education; in South Australia church people actually campaigned to 'ban the Bible' from public schools, because it was too powerful as a weapon of division," she explains.
"These people did not do this for anti-religious reasons. They were mostly very religious people, who thought really hard about how to build a united community. Led by SA, one colonial parliament after another debated the role of religion in schools. Can you have education without religion? Is religion necessary to teach children values? How much should schooling reflect Catholicism or Protestantism? Would some kind of generic religious teaching work?
"The agreement, after very prolonged and careful consideration, was it was safest to have little or no religion in public schools, and not to spend public money on religious schools at all. From 1880 to 1967, the amount of public money spent on private schools was zero - anywhere in Australia. Menzies re-introduced state aid to Catholic schools. Whitlam vastly expanded state aid to private schools. Under subsequent Prime Ministers, public funding has benefitted private schools greatly.
"Today, about one third of Australian students are educated in private schools, of which more than 90 per cent are religiously affiliated. As just one consequence, religious schools are exempt from anti-discrimination legislation. Students may be excluded because they or their parents have the wrong religious or sexual orientation or, in the case of parents, marital status. As a teacher, you might find jobs not available to you — or you might feel you have to keep important parts of your life under wraps. It is a major systemic issue.
"In the Catherine Helen Spence Oration, I will remind people that Australia, and South Australia in particular, led the world in providing free, compulsory and secular education. That system has delivered great benefits. We disregard it at our peril.
"Before we completely lose the necessary vocabulary to discuss such matters, we must ask: Did we mean to risk encouraging national division through overly zealous public funding of religious education?"
Professor Maddox will deliver the 2018 Catherine Helen Spence Oration at the Unitarian Church at 99 Osmond Terrace, Norwood, at 7pm on Friday, October 26. Tickets cost $15 each. Seating is limited, so book early at https://www.trybooking.com/book/event?eid=406153&.
Marion Maddox will also present the RUSSLR Oration at the Pilgrim Uniting Church Symposium at 7pm, Monday October 29. Entitled 'What do we want?' Religious Freedom, 'When do we want it?' Sometimes. Tickets cost $15 ($10 unwaged). More details at www.pilgrim.org.au.
For media assistance or to request an interview with Marion Maddox, call John Harris on +61 414 789 995 or email john@impress.com.au.
Related News
Hugh Mackay asks why we bother with God

Hugh MackayRenowned Australian social researcher Hugh Mackay will visit Adelaide next week for a church-organised public address at which he will ask why so many people disdain org...