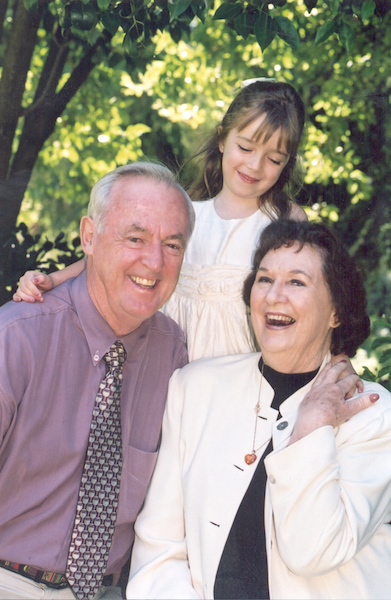 Diane Beer with partner Robin and granddaughter Eden (2004)When Diane Beer, the eldest daughter of RM Williams, died in July, she left a lifetime legacy that stood proudly beside that of her iconic father
When Diane Beer, the eldest child of Australian legend RM Williams, died in July this year, she left a lifetime legacy that stood proudly beside that of her iconic father
Although her life lasted 87 years, Diane almost lost it as an infant. Living in the missionary settlement of Nepabunna in the northern Flinders Range, she woke one morning, in the cot she shared sleeping foot to foot with baby brother Ian, to a whispered "sssshhhh".
The warning came from Ruth, the teenage Aboriginal babysitter, who leaned over the cot, picked up the snake that during the cold night had nestled in the warmth between the sleeping infants and flung it as far as she could.
Ruth still lived in Nepabunna when Diane visited a few years ago. The two women embraced, recognising each other as if the 70 years' past was no further than you could throw a snake.
During the nearly nine decades of her life, Diane - born Thelma Diane Williams - filled many roles, as daughter, wife, mother, friend, trailblazing journalist, writer, confidant, mentor and more, winning love and respect with her perceptive mind, her compassionate heart and her irreverent sense of humour.
Diane's newly-wed parents, Reg and Thelma Williams, had headed to the Gammon Ranges in 1930, during the Great Depression, with nothing but a swag, their first-born baby and the promise of fifty pounds if they could find water at Nepabunna.
As a little girl, Diane watched her parents dig wells, build a simple tin hut and welcome visitors to their campfire with respect. One was fugitive horse thief and saddle-maker Michael Smith, known as Dollar Mick, who with her dad worked out how to make sturdy boots from a single piece of leather.
From this inauspicious event – which spawned bushman's outfitter RM Williams, now owned by international fashion house Louis Vuitton - Diane went from wearing clothes made of old flour bags in a bush camp in 1932 to fine gowns in a North Adelaide mansion by the late 1940s.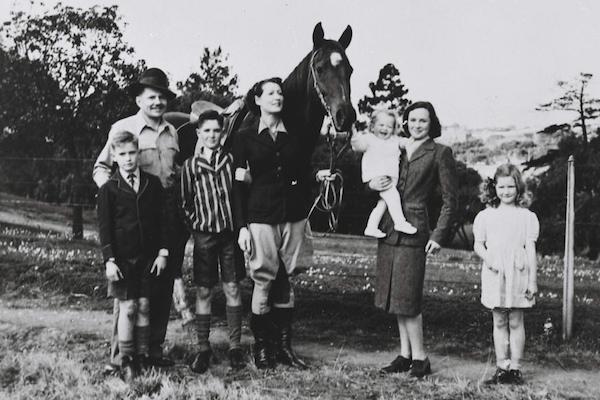 Williams family (L-R Dene, RM, Ian, Thelma, Diane holding John and Jo)
Diane married at the age 18, had six children during the next 16 years and then, after her marriage ended, embarked on a career in media and journalism. This included working for the ABC, Messenger Newspapers, Rupert Murdoch's first newspaper The News and press secretary for Mike Rann.
While her wit, wisdom and wicked sense of humour made her popular with reporters, sub-editors and photographers alike, many only learned that her father was RM Williams years after meeting her. Rather than exploit her father's reputation, Diane developed her own as one of SA's first women journalists, recalled as a calm and compassionate mentor by the young women who arrived in newsrooms in increasing numbers from the 1970s.
In the 1980s, iconic chief of staff Geoff Jones recruited Diane to The News, where she was an exemplary medical writer, more concerned with the heart of a story than a headline. Diane was a driving force behind the Medical Writers Association of SA, where along with friends such as Celia Painter, Ali Rodda and Chris Ostermann, she organised informative and fun events such as a medieval feast where diners jousted with kabanas.
During a one-year working holiday in the United States with Robin Beer, her partner of 45 years, Diane learned she could register a religion by mail order, so she posted the cheque and returned to Australia as the Bishop of the Sacred Church of the Quivering Flesh.
Diane became busier than ever after retiring, establishing an Australian division of the Romance Writers Association of America to encourage friends who wanted to pen popular romance novels. This evolved into Writing Right, a literary agency that saw Diane advise dozens of aspiring writers on how to shape their stories for publishers and readers, with a welcoming smile, wise words, a glass of wine and laughter.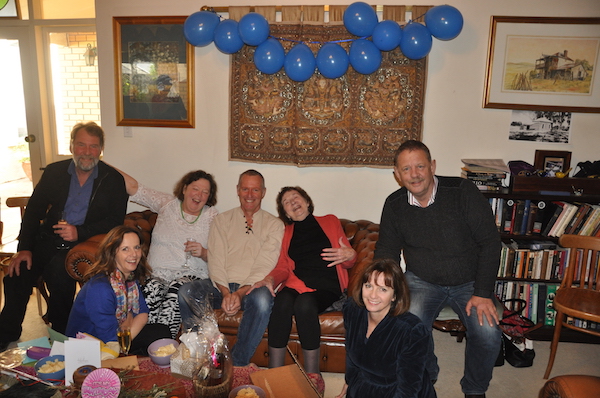 Diane at her 87th birthday with all six children
(from left), Dene, Debbie, Susan, Tim, Sandy and Mark)
During the past decade, Diane has catalogued her family's history, including her father's unpublished diaries from his journeys through the uncharted outback. Just days before she died, Diane silenced a room full of children and grandchildren by singing Jesus Loves Me in the Aboriginal language she had learned in the tiny tin church at Nepabunna.
Diane shared that love with all she met, worked with and inspired throughout her life.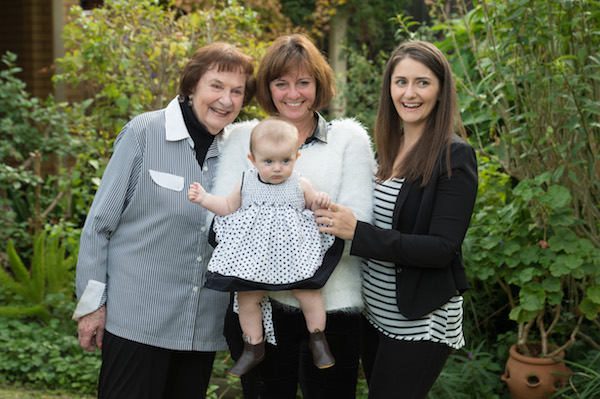 Four generations of family: Diane, Sandy, Jasmine and Olivia
Diane Beer
Born: July 5, 1930; Adelaide
Died: July 22, 2017, Adelaide
Education: Adelaide
Achievements: Trailblazing woman journalist in SA
Family: Survived by partner Robin, children Dene, Susan, Mark, Debbie, Sandy and Tim, 16 grandchildren and 10 great-grandchildren.
Author's note: Throughout my life in Australia, Diane was my friend, colleague, employee, confidante, the World's Best Mother-in-law, a terrific grandmother to our children and so much more. Diane was always an inspiration and is irreplaceable in my life and the lives of her children, her her beloved partner Robin and all of those who knew and loved her.
Related News
Impress sees the light with LEDs

Impress Media Australia has slashed more than $500 from its annual power bill by replacing 80 fluorescent globes and tubes with LED (Light-Emitting Diode) lighting at its office. ...
Impress Media celebrates its 20th birthday

Impress Media passes a major milestone today – May 27 marks the 20th anniversary of John Harris registering South Australia's first PR agency to specialise in IT. Back in May 1991,...
Impress Media hits a quarter century

Impress Media has just completed 25 years of delivering PR services for technology companies, ranging from South Australian startups to Silicon Valley multinationals. Established ...