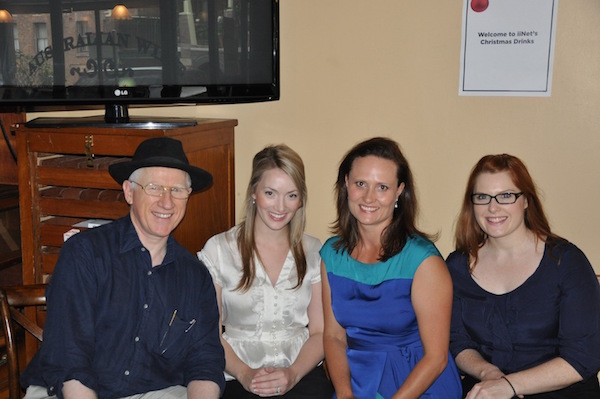 I write with a sad heart that today is my last day as a flack for iiNet, a joyride that started nearly 15 years ago when I began helping Simon Hackett tell the story of Internode's national broadband rollout.
To be honest, I expected the axe to fall three years ago after iiNet acquired Internode, but I was graciously invited inside the iiNet tent to work alongside great colleagues including Anthony Fisk, Jane Humphries, Eve Jones, Suzi Jose and many more fine iiFolk.
However, TPG's acquisition of iiNet last week means the organisation is no longer publicly listed, so has no need to engage with media beyond what can be managed in-house. That means adios John!
With more than 2500 people working across three countries, ASX-listed iiNet was a long way from the couple of dozen people at Internode when I was first engaged by the SA-based company in December 2000.
It was the start of a rocket ride that saw Simon Hackett carry Internode's banner from being a dial-up ISP in South Australia to become Australia's largest privately-owned broadband company by 2010.
During that time, I told the wonderful stories of a truly inspiring company, from launching Australia's first commercial ADSL2+ services to delivering high speed broadband services in regional SA.
What made Internode so rewarding to work with was its commitment to using broadband to make the world a better place - it really was a great corporate citizen.
When iiNet bought Internode at the start of 2012, I expected the worst and experienced the best when instead of termination, I was invited to become part of the iiNet communications team.
A highlight of the past two years was working alongside Rachael McIntyre to tell the success of iiNet's rapidly expanding engagement with the NBN. Another was promoting Internode's annual sponsorship of the wonderful WOMADelaide world music festival in Adelaide.
For anyone from Internode or iiNet who reads this story, it was a privilege and a pleasure to work with you during the past 15 years and I wish you all the best as part of TPG.
As for me, this end is just the beginning - one more line in a long story.
Related News
Impress Media celebrates its 20th birthday

Impress Media passes a major milestone today – May 27 marks the 20th anniversary of John Harris registering South Australia's first PR agency to specialise in IT. Back in May 1991,...
Card-free Xmas funds community school

Don't take if personally that you have no Christmas card from us this year: Instead of sending cards, Impress Media has donated $550 to fund a community school through not-for-prof...
Impress sees the light with LEDs

Impress Media Australia has slashed more than $500 from its annual power bill by replacing 80 fluorescent globes and tubes with LED (Light-Emitting Diode) lighting at its office. ...