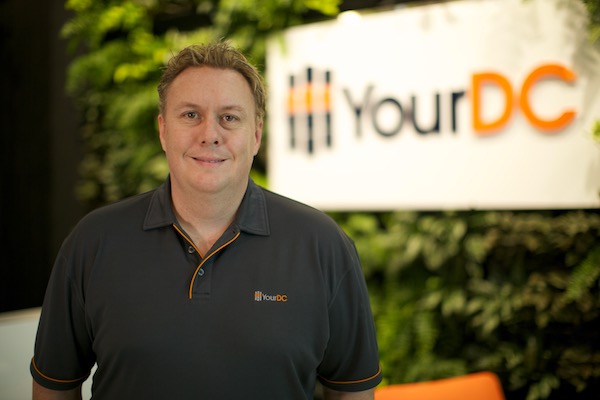 YourDC CEO Scott Hicks: "I decided that Redflow was the far superior option "Australian technology entrepreneur Scott Hicks has saved thousands of dollars a year in power costs at his riverside holiday house by adding solar panels and a Redflow ZCell zinc-bromine flow battery.
Mr Hicks, CEO of private data centre provider YourDC, bought the spacious house at Mannum, a Murray River town 84 kilometres east of Adelaide, as an accessible hideaway from the working week. The 10-year-old holiday house is on the banks of the Murray River, among gum trees and wildlife.
However, during his first year, Mr Hicks discovered this peaceful repose came a price - the high cost of electricity. "During the first year, we found that our power bills were huge," he said. "Our usage peaked at the most expensive time of day because we had lots of air con running." 
After researching solar panels and energy storage systems, Mr Hicks said Redflow's ZCell zinc-bromine flow battery stood out. "I decided that Redflow was the far superior option out at Mannum where it's a couple of degrees warmer than in the Adelaide metro area," he said.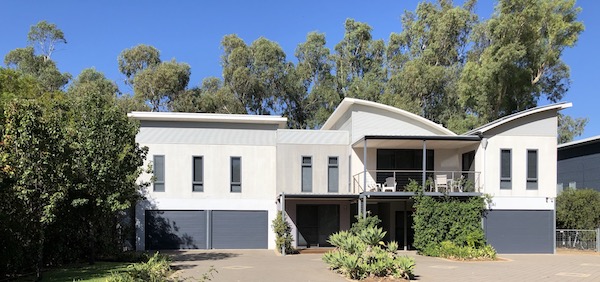 "Unlike standard lithium batteries, Redflow's ZCells operate at full power in high temperatures. In 10 years, the ZCell will still have a full 10 kilowatt-hours of storage capacity whereas a lithium battery might have only 70 per cent of its original storage capacity left." 
Mr Hicks is one of an increasing number of customers who are choosing Redflow's zinc-bromine flow battery technology because of its tolerance of heat and hard work. Redflow's batteries are used to reduce costs and provide energy independence for customers in locations ranging from an off-grid pastoral property in western Queensland to a power cut-plagued factory in South Africa.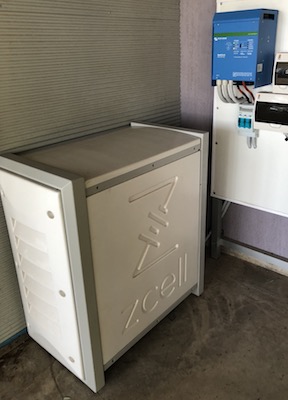 Mr Hicks said the Redflow-based system had exceeded his expectations. "Last quarter we received a credit of $300," he said. "Even during January, when the house was full, with 46 people staying there on the Australia Day long weekend, I got a credit for $14! Before installing ZCell, our power bill for the peak period was $1700. We went from that to a credit in our heaviest use month."
When the house is empty, the ZCell energy storage system keeps the alarm system and video surveillance cameras operating, the fridges cool and the spa warm. Overnight, multiple pumps water the gardens. The solar panels use harvested energy to power the house first, then charge the battery and lastly feed excess energy into the electricity grid.
Redflow CEO Tim Harris said energy storage was playing an increasingly important role to provide Australians with more affordable, more reliable and cleaner energy. "As we move from the old centralised model of energy generation and management towards a distributed smart energy system, energy storage sits at the core of this new paradigm," he said.
"Customers increasingly recognise Redflow's unique zinc-bromine flow battery technology as an ideal system for demanding energy applications. If you want a hard-working system that will excel in warm climates, Redflow batteries are ideally suited."
Redflow will exhibit its zinc-bromine flow battery products - ZBM2 for telecom, commercial & industrial and grid-scale applications and ZCell for residential energy storage in Australia - at the Australian Energy Storage Conference and Exhibition, which runs in Adelaide from May 23-24. Redflow non-executive director and technology evangelist Simon Hackett is a keynote speaker at the conference.
For Redflow media assistance, call John Harris on +61 8 8431 4000 or email john@impress.com.au.
About Redflow www.redflow.com
Redflow Limited, a publicly-listed Australian company (ASX: RFX), produces small 10kWh zinc-bromine flow batteries that tolerate daily hard work in harsh conditions. Marketed as ZBM2 and ZCell, Redflow batteries are designed for high cycle-rate, long time-base stationary energy storage applications in the residential, commercial & industrial and telecommunications sectors, and are scalable from a single battery installation through to grid-scale deployments. Redflow batteries are sold, installed and maintained by an international network of energy system integrators. Redflow's smart, self-protecting batteries offer unique advantages including secure remote management, 100 per cent daily depth of discharge, tolerance of high ambient temperatures, a simple recycling path, no propensity for thermal runaway and sustained energy delivery throughout their operating life.
Related News
Redflow expands into China

Redflow CEO Tim Harris Australian energy storage technology company Redflow Limited (ASX: RFX) is pleased to announce that it has signed a collaboration agreement with Chinese zin...