Details

In Videos

/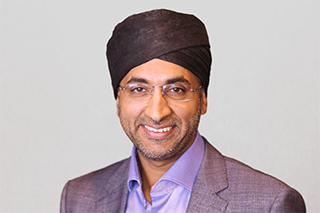 Compromised credentials are a main attack vector in many major data breaches warns Centrify's Senior Vice President of Products and Marketing Bill Mann in a recent video.
Centrify, the leader in securing enterprise identities against cyberthreats, is actively involved in protecting cyber security for both businesses and government agencies in New Zealand and Australia.
Bill, interviewed at TMCnet's Editors Day 2015 Event in Santa Clara, discusses how Centrify secures enterprise identities against cyberthreats that target today's hybrid IT environment of cloud, mobile and on-premises. "We are focused on the enterprise security space," he said.
"Most IT organisations are struggling with the landscape out there with breaches - and it's not getting any better. As companies are moving towards using mobile and cloud, the whole approach we've had to security until now, which is about protecting the perimeter, is not working any more.
"The challenge is around having too many passwords, too much access or too much privilege. Analysis of breaches from companies like Mandiant and Verizon all indicate one simple thing - the breaches are all around one attack vector - which is compromised identities.
"That's where Centrify comes in - we think about security in a different way. Our approach is very much about identity, focussing on how can we reduce the risk of compromised credentials. We fundamentally believe that identity is the new perimeter."
You're welcome to view Bill's full explanation of the major cyberthreats and the best defences in his video at https://www.youtube.com/user/centrify